This year's ISR is refreshingly different: The two big display manufacturers LG and Samsung present various Solutions for Retail, Banking or Transportation. Formerly the exhibition of solutions has been a stronghold of NEC Displays, which unfortunately decided not to participate at this year's ISR.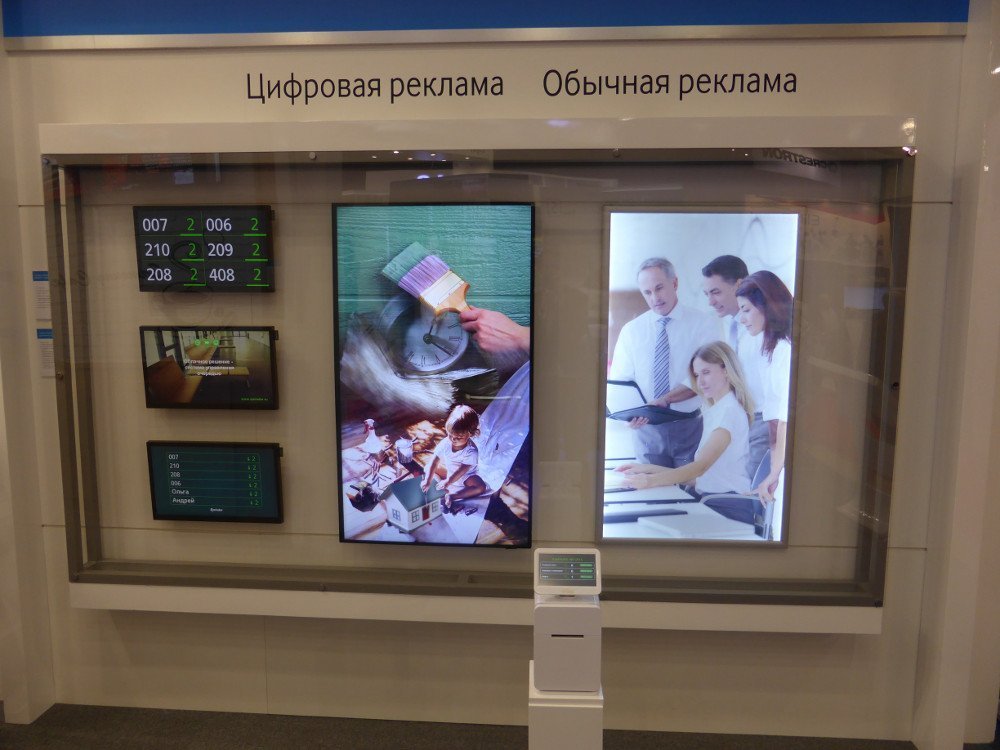 Samsung presents a retail banking showcase including a large format display, a LED-Backlit poster as well as three small signage displays integrated with a queue management solution. Noteworthy is the static poster next to the digital solution. It gives prospective clients a good impression how digital and static can coexist at the point of sale. A real life scenario applicable for most banks as an exclusive digital approach would not be affordable.
The SoC-Showcase (SSSP2) on the other hand lacks a little bit of life. The fashion items displayed attract more attention than the displays. On the other hand we have to accept that designer handbags and shoes are more attractive to female consumer than any digital signage display in the world.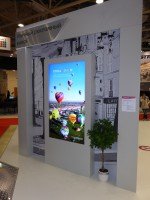 LG is presenting 72" high brightness displays mainly for shop windows and DooH use (72WX70MF with 2000 nits). In addition they also present POS solutions and dedicated Bar Signage based on the new WebOS product range.
These entry level digital signage platform is also available in European markets and promises to offer an easy to use digital signage system. Our test on site proofed to be challenging. Not because of language (the software installed offered an English user interface) but due to usability issues. The available content creation and scheduling options seemed very limited even for an entry level solution. But as a cloud solutions it will be easy for LG to add additional features in the future.