The flagship store was opened in March at Mega Park – one of Moscow's premium malls and operated by Ikea. The store concept has been named City of Dreams and offers a unique shopping experience on more than 2.000 sqm retail space.
While looking for the perfect digital communication concept L'Toile was offered many concepts with main focus on technology. But comprehensive retail concepts were missing. So they decided to team up with architects and digital signage integrator to develop an integrated concept. From the first scratch to the last installation it took only 2.5 months.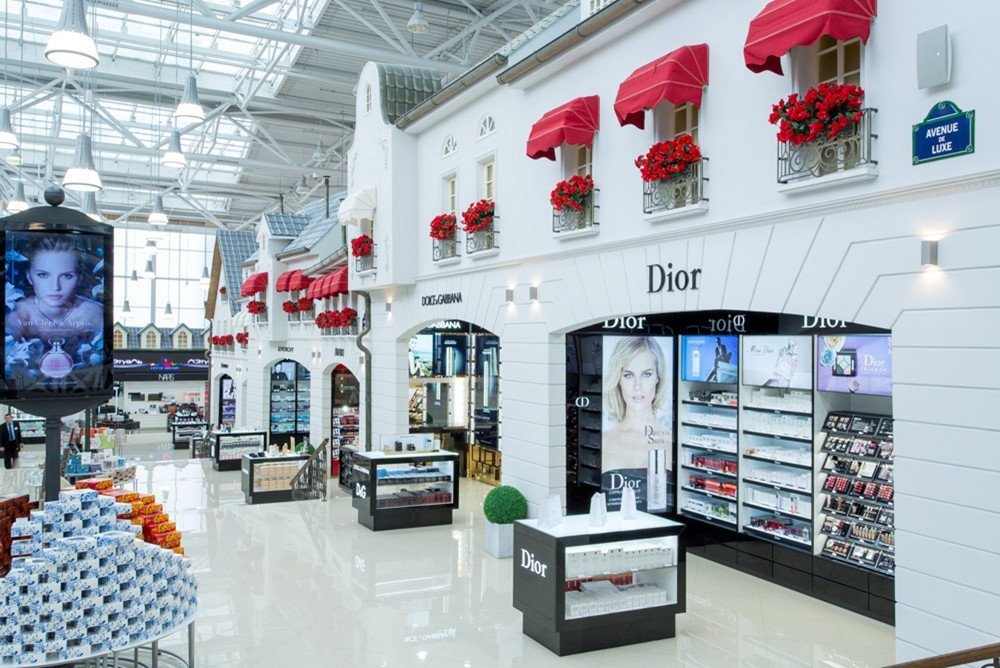 The shop was ready one day before the most important day for beauty retail in Russia – the international women day on March 8th. Half million people have visited the flagship store on the outskirts of Moscow in the six months since opening.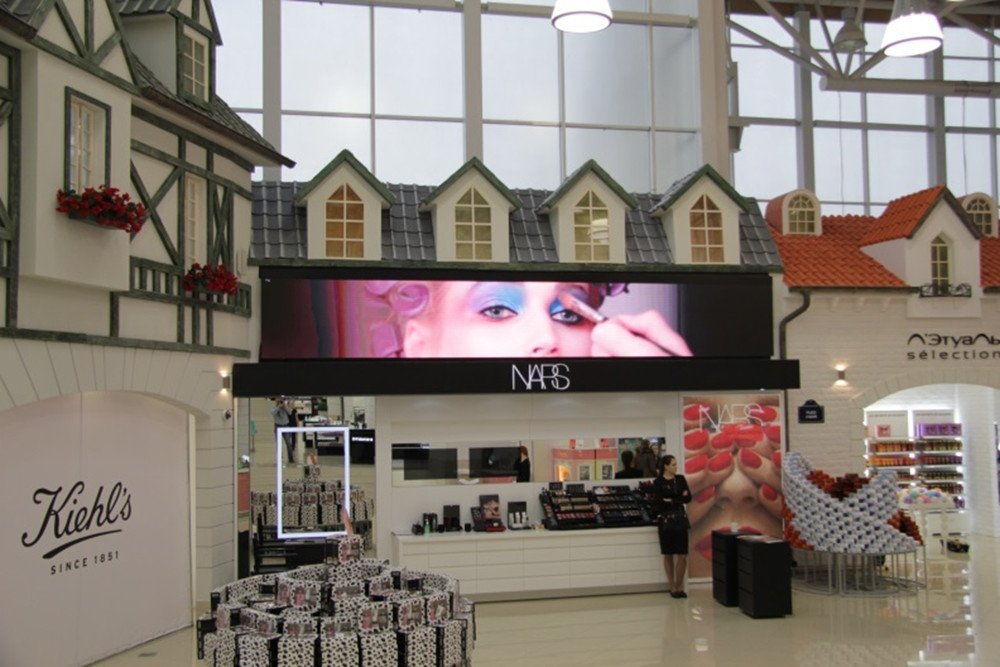 The result is a village inside a shopping mall. Each house was designed in French architecture and is dedicated of selling only one cosmetic brand. The streetlamps were fitted with 31 Samsung displays. In addition three video walls were integrated – the largest measuring 7×5 m. Maintenance of the LED video walls is really important to guarantee display highest quality without defect LED modules.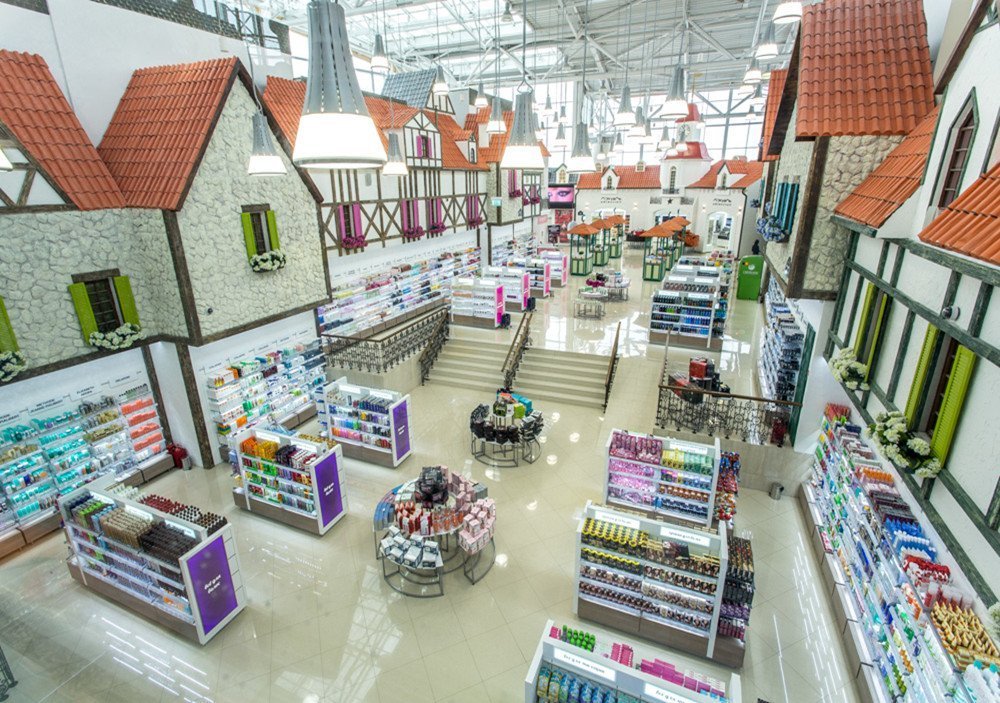 The digital signage system is based on apple players and runs on Berlin based sedna digital signage software. Selected modules of the store concept are supposed to be rolled out in new branches in the future. In addition L'Toile is considering instore music as an addition to digital signage and for smaller stores which will not receive large format displays.