Adamas is the leading jewelry chain and producer in Russia with over 200 outlets across the Russian Federation selling over 30 000 different jewelry products. The Moscow based company also operate APM Monaco brand stores under franchise of the French jewelry specialist in Russia.
Adoption of digital signage in Jewelry outlets is still lagging behind most other retail categories. The main reason for is the conservative nature of the industry. In addition jewelry business is highly regulated by the government.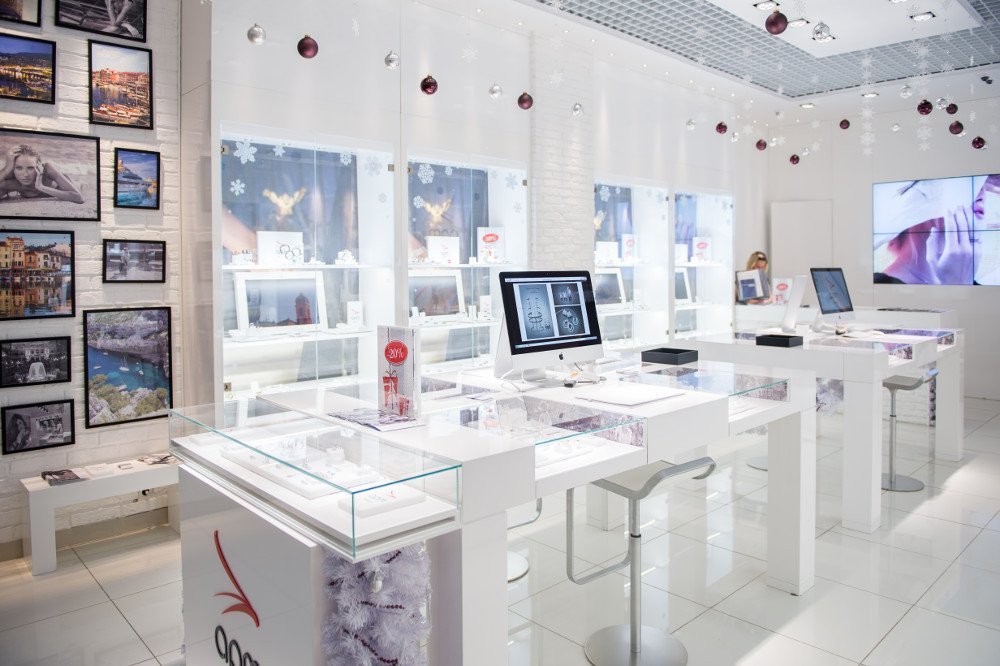 In general Sidorov identified two main use cases for digital signage in jewelry retail. One being on the outside to attract passerby to the store with vivid, bright messages and second in-store to support the products with atmosphere i.e. ambient content. As the products are comparable small media walls are usually not installed in this segment.
Digital Signage is often used as a dynamic backdrop in the shopping window as well as at the POS. Main content motives are sea shores, women or cars setting accents through color, light and slow moving graphics.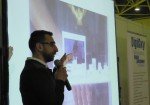 APM Monaco is different in this respects and builds on video walls behind the cash desk as a central communication platform in each store. In addition Apple computers with Internet access to APM Monaco web-site and small digital frames near the jewelries with video catalogue bring dynamic content in each APM Monaco outlet. DigiSky as their Russian digital signage integrator installed all the necessary equipment in APM Monaco stores and operates the network on behalf of Adamas / APM Monaco.