Due to the winter climate and regulatory hurdles most digital billboards are indoor. One of the reasons why advertising experts refer with a tongue-in-cheek to "Digital Indoor" when referring to DooH in Russia. AIZmedia CEO Dmitry Kurkovich stressed how fast digital could deliver a positive return on invest. Due the large size of the country and underdeveloped logistics infrastructure in the Far East. AIZmedia expects a positive ROI after 12 months. Mainly through better bookings as static poster have a very long lead time and limited costs.
AIZmedia operates DooH-networks in 40 malls across Russia including the highly frequented Europeisky Shopping Mall next to Kievskaya Station. Dmitry Kurkovich presented success stories of Decathlon who managed considerably drive up sales with DooH campaigns in shopping malls.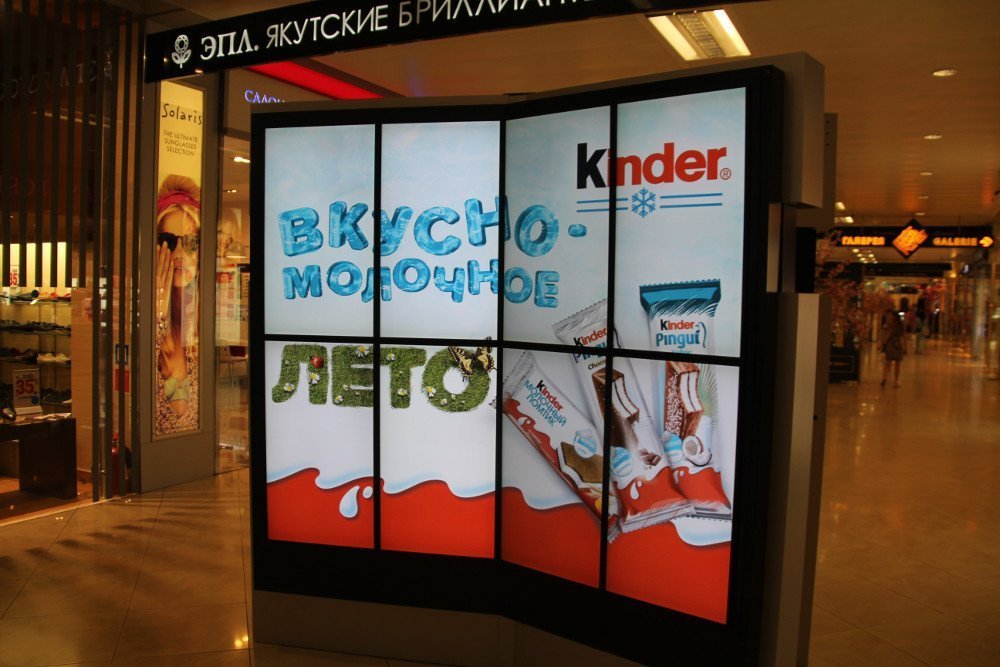 One of the success factors of AIZmedia according to the CEO is the focus on standard formats and aspect rations respectively. Especially LED-Board networks offer many non-standard aspect ratios and resolutions where creative costs for adapting campaigns are higher than media cost. And only the top networks belonging to the relevant DooH-set have a chance to return satisfactory profits.
The trend towards standard advertising formats can also be seen with static billboards. Most out of home player have converted to European standard sizes. Especially City Light Poster are becoming increasingly popular and are replacing many larger sized advertising faces. Russ Outdoor – a JC Decaux subsidiary – is the main driver in the market. The city has changed noticeable in the last 18 months.