Mercedes has opted for a mix of hospitality and retail by creating the Mercedes me Concept. In Moscow – one of the most important markets for Mercedes – the German carmaker opened a café in Q3 2014. Located inside of Moscow's most famous Karo cinemas guaranteeing frequency of the desired target group. The Karo-Cinema complex is located on Novy Arbat Avenue and includes Mutliplex, Imax and the famous October film theater. This unique environment will target 20-28 year old Muscovite aspirational professionals with an all-day International menu and late night socializing.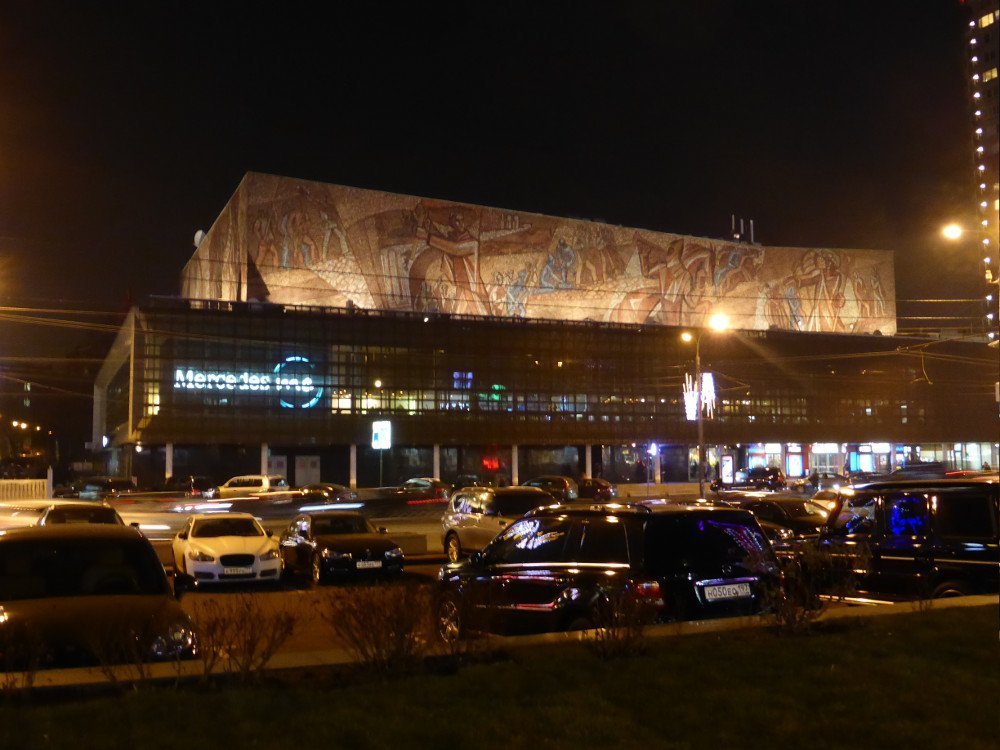 Only one car (Mercedes CLA) is exhibited in front of the café – all other Mercedes branding is digital. Most striking is a large media wall with 8×3 screens. The content displayed is a mix of Mercedes branding and product spots and interactive social media enabling visitors to interact with the wall as well as other visitors of the café.
A large touch table offers games and product information similar to the Mercedes me branch in Hamburg/Germany. Seating is available at a bar and separate tables – many of them also equipped with integrated touch screens.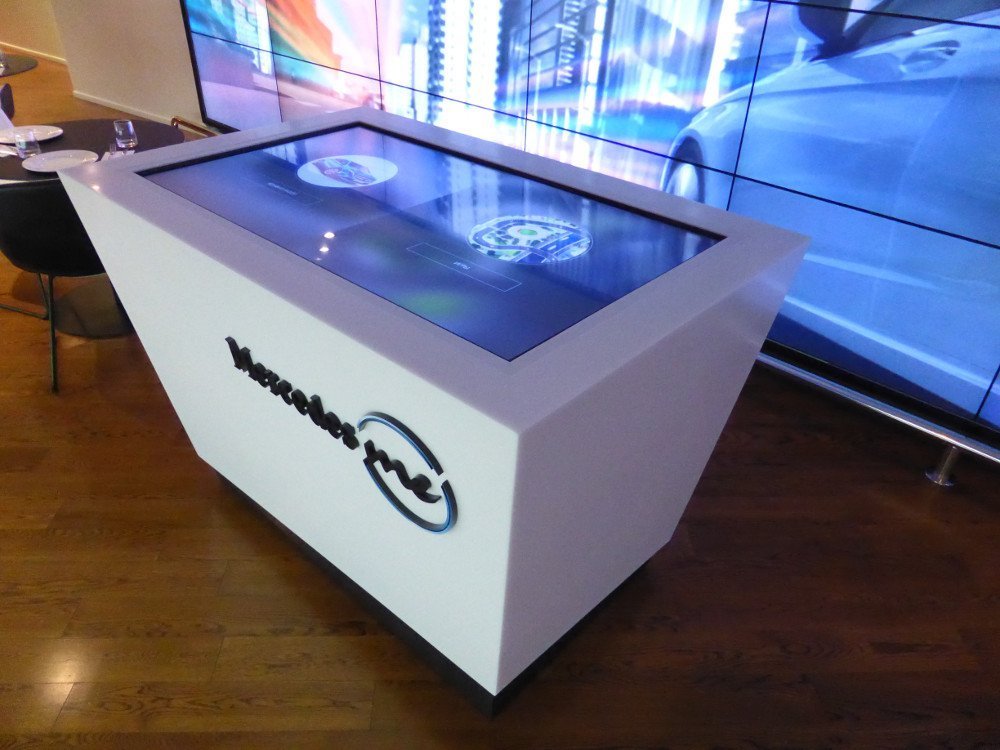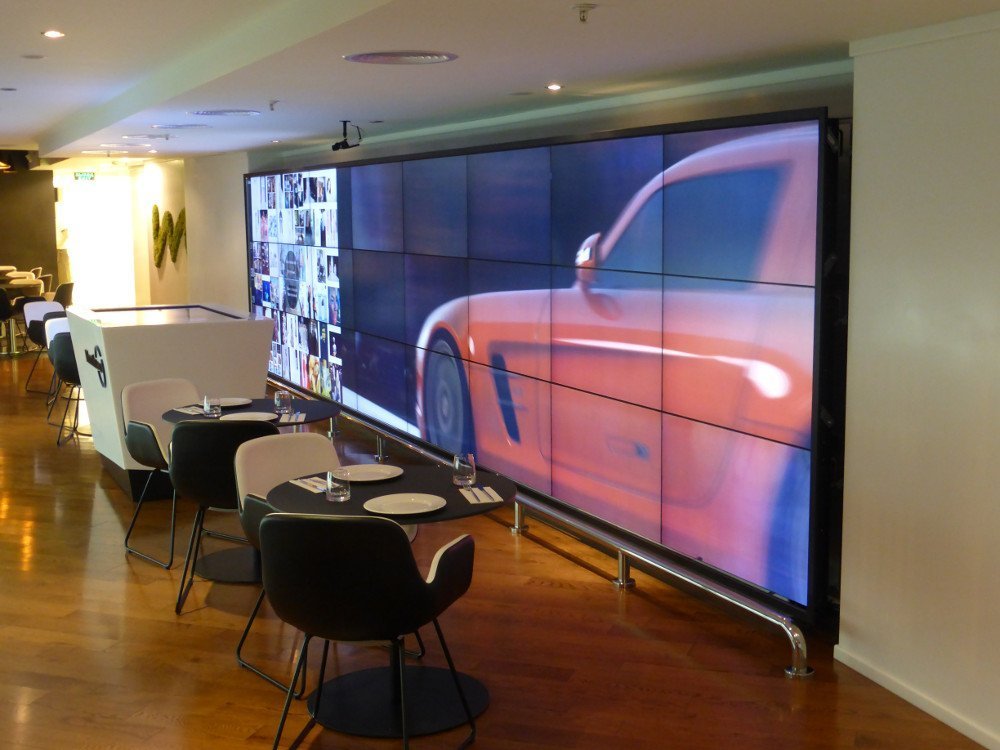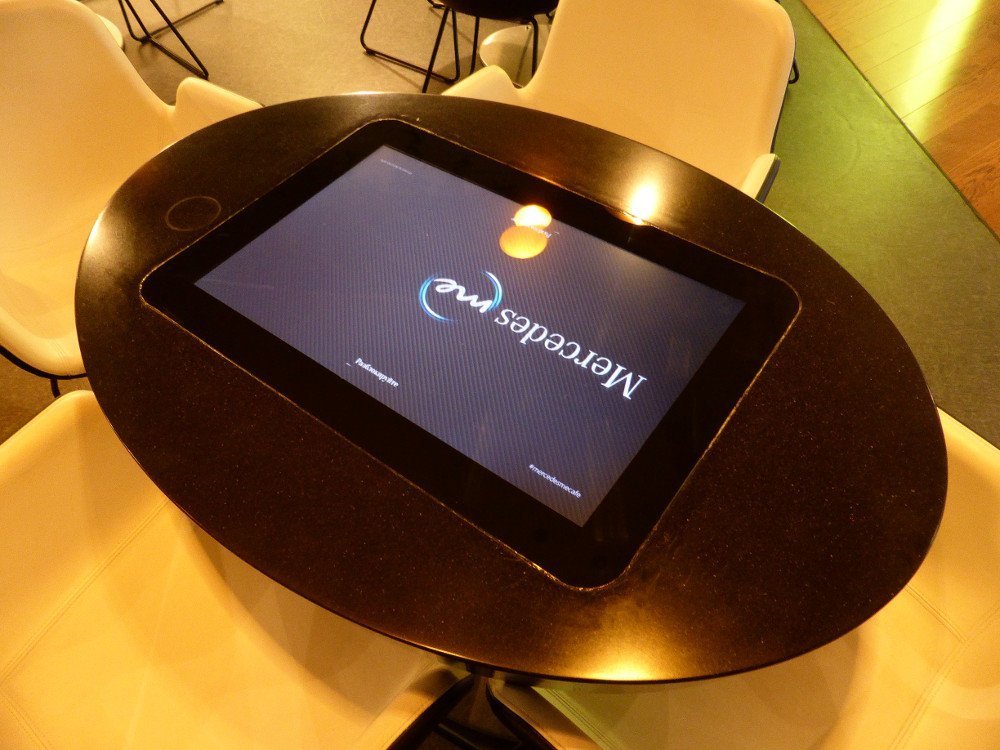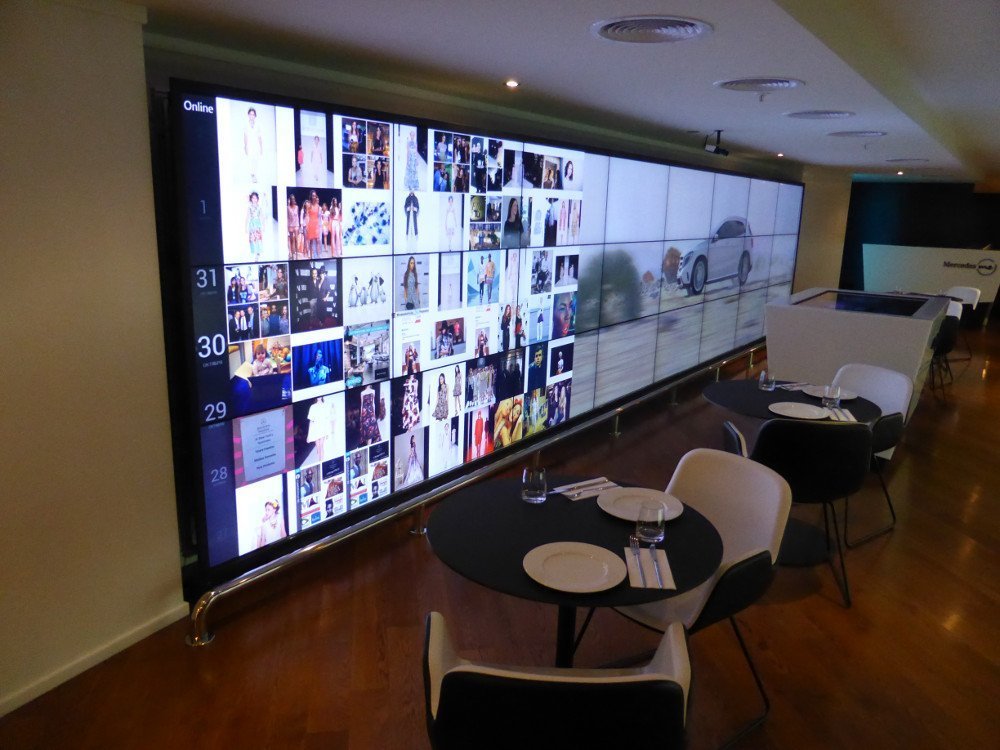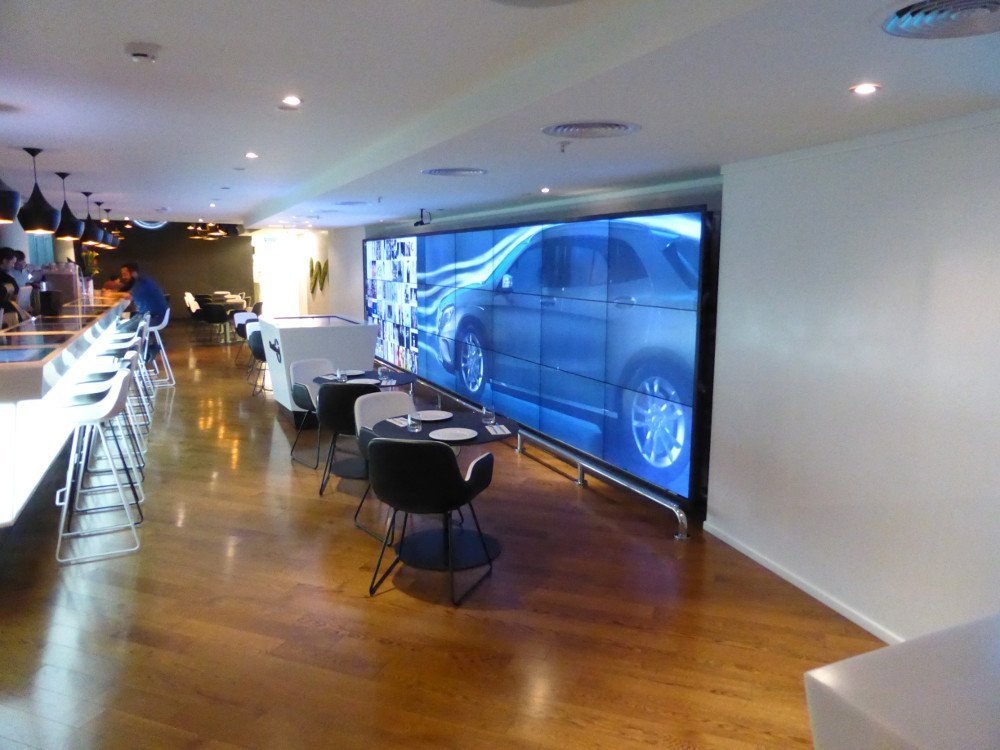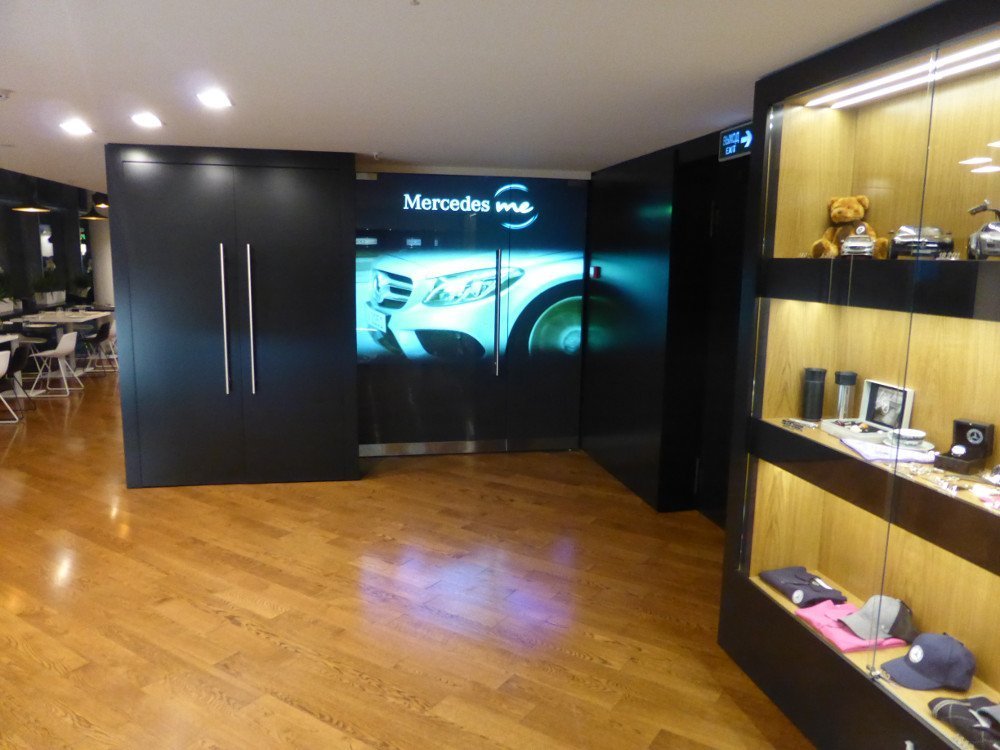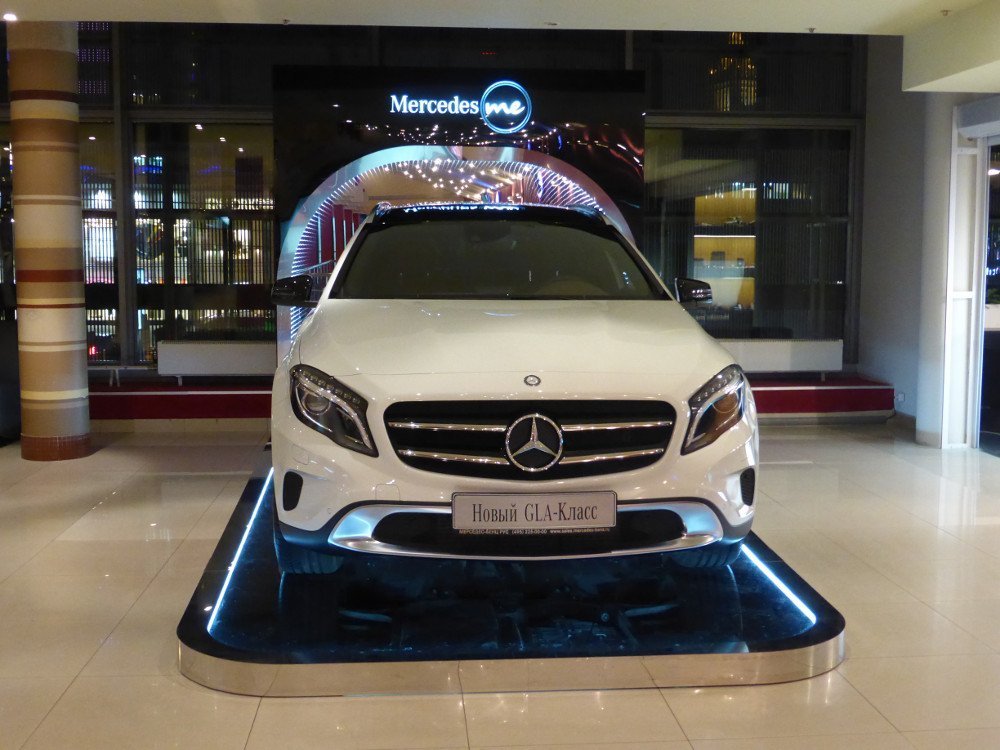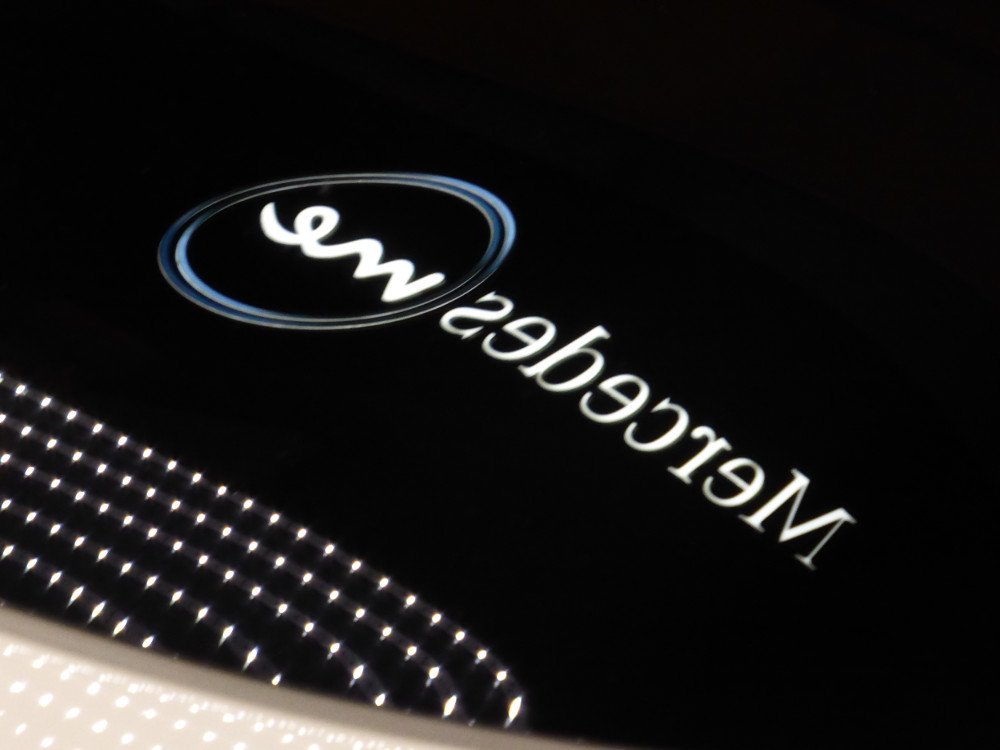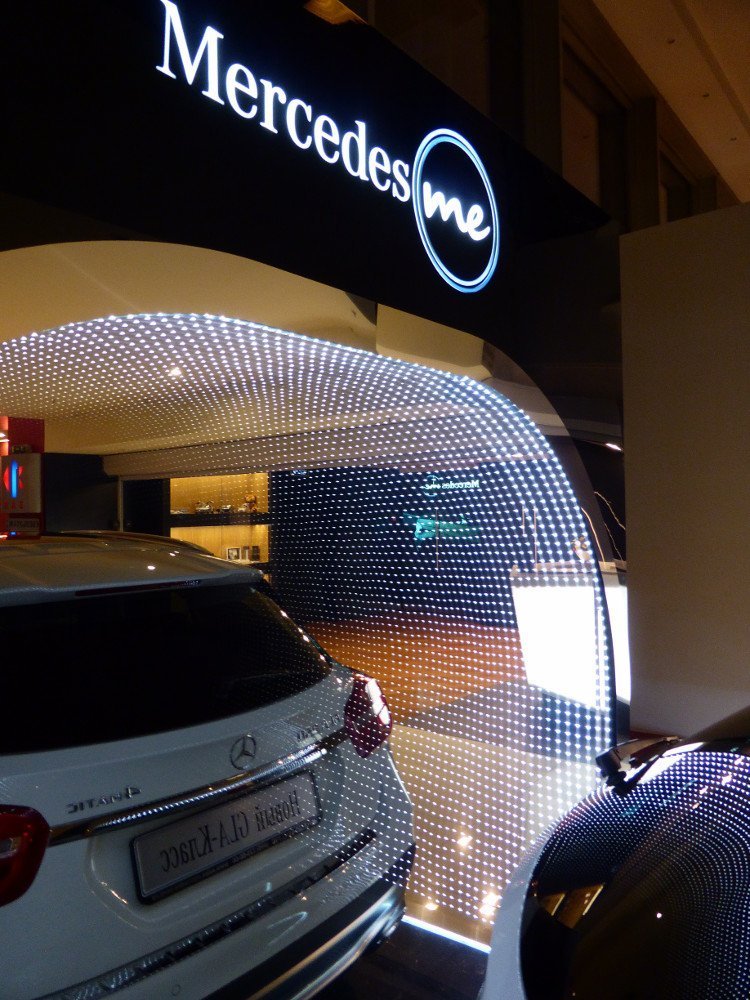 The concepts integrates quite well in the cinema complex and the digital signage installations looked very inviting and inspiring. A fascinating contrast with the soviet-style architecture of the cinema complex.
Another German car manufacturer is also setting up an extraordinary emerging showroom in Moscow. Audi City Moscow is scheduled to open in early 2015 and follows similar concepts in London, Beijing and Berlin.