Charging stations become more and more popular. The service is very valuable for guests and often popular in airport lounges and places with high dwell time. Shopping malls are not necessarily the first places which come to someone's mind.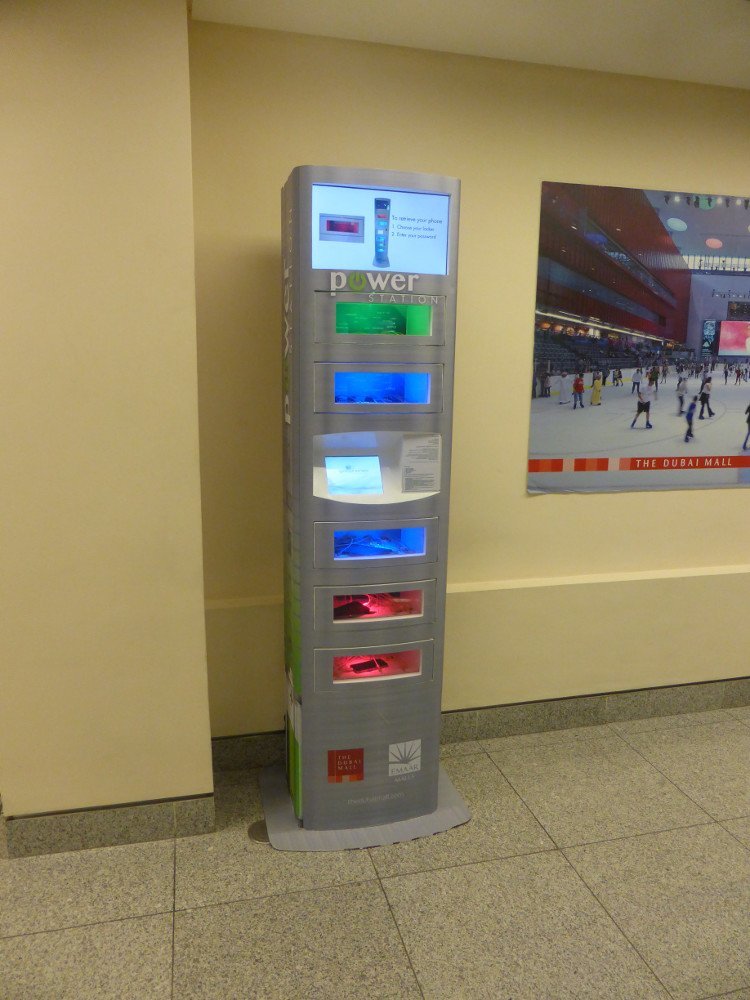 On the other hand publically available sockets are seldom available in adequate quantity. Comfortable and safe places to deposit and charge mobile phones are a service welcomed by visitors – kiosk systems supplied by third party provider are often deployed. A useful service for charging phones, usually a lousy business case of marketing advertising.
DooH screens at charging kiosk are usually way too small to attract sufficient audience. Display sizes smaller than 40" are seldom capable of attracting sufficient audience in passage situation. Users usually don't wait in-front of the lockable cabinets for a longer time.