Digital Signage & Digital-out-of-Home Business Climate Index (DBCI)
The DBCI Digital Signage & DooH Business Climate Index is a widely observed early indicator for economic development in the Digital Signage and Digital-out-of-Home industry of the EMEA market region. The DBCI is published bi-monthly. It is based on the responses of the high level management from all relevant companies in the Digital Signage value chain.
The DBCI will cover 85 % of the EMEA public display market in 2016.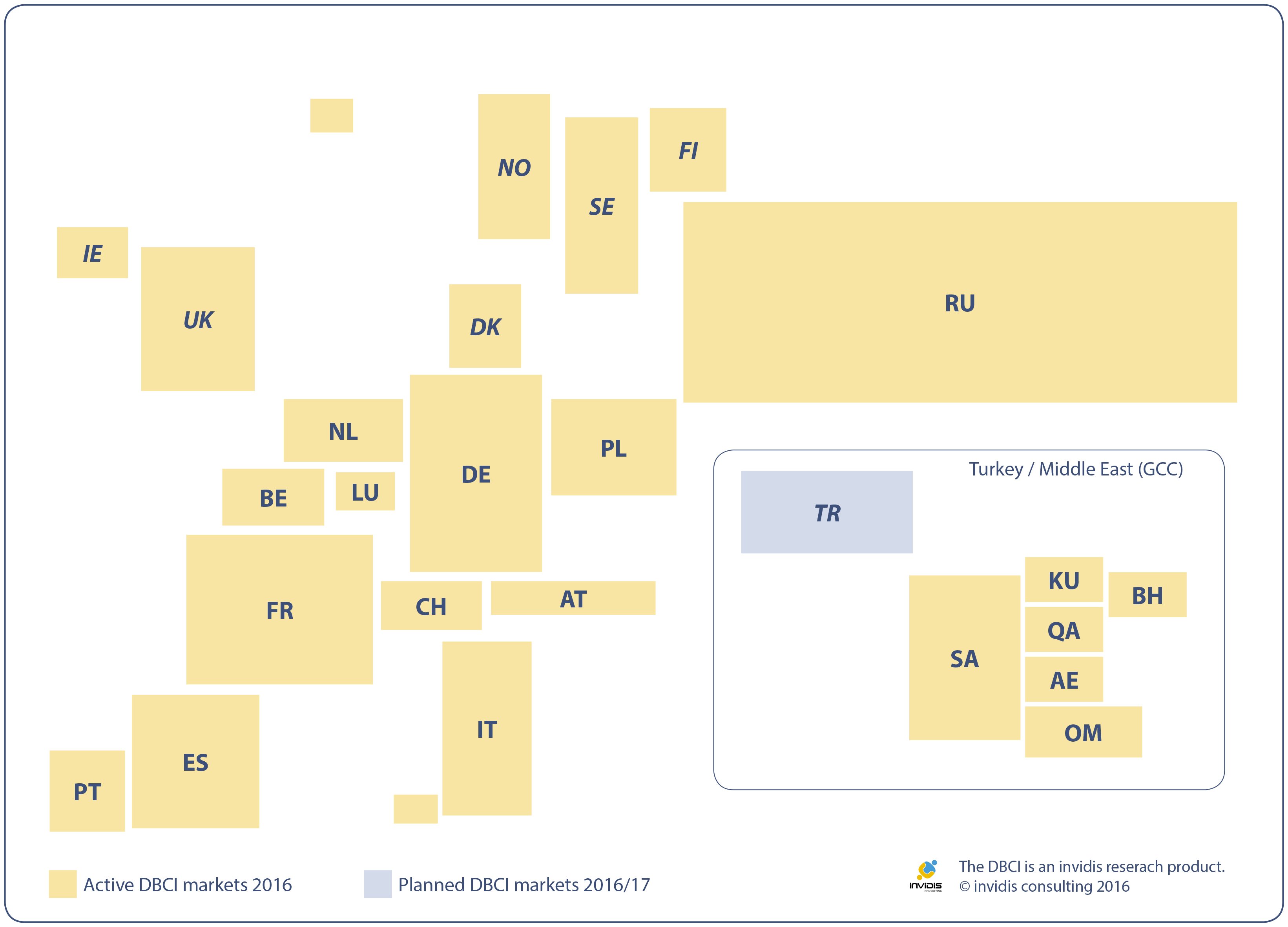 If you would like to be part of the DBCI or if you have any questions please contact:

Florian Rotberg
invidis consulting GmbH
Ph: +49 89 2000416-11
Email: Florian.Rotberg@invidis.com