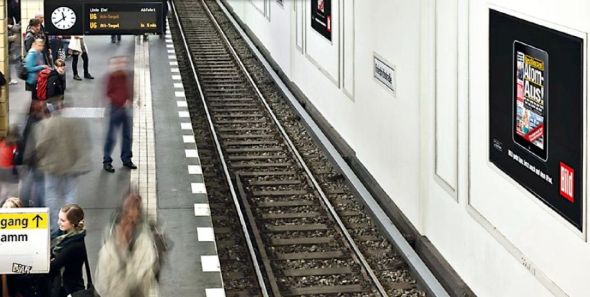 Digital out of Home gets serious
The German speaking Digital out of home markets have lagged behind other West European markets for many years. This has changed in recent months considerably. DooH based advertising revenues rose by 38% from 67m EUR (2009) to 92m (2010). And this has only been the beginning. The first half of 2011 shows even a higher growth rate of 40-50%. Digital out of Home has still a small market share compared to other media. But thanks to above average growth rates DooH 2010 recorded one of the fastest growing media – only second to mobile advertising.
Our Fall 2011 invidis DooH Ranking lists more than 100.000 for Germany, Austria and Switzerland – 90% of them in Germany and the rest evenly spread between the two alpine nations.Most notable developments in the last 12 months were the roll out of national networks. One of the biggest challenges in the industry is to create networks with national reach. In large markets like UK and France this task is similar difficult – even their centralistic economies are based in the capital regions of Paris and London respectively. National reach of DooH networks in geographically much smaller markets like the Netherland, Switzerland or Austria have been up and running for some time already.