LCD-Displays, LED-Screens, Projectors: Complementing not replacing each other, they all have a reason to exist. As each technology advances new use cases evolve
While in 2016 6.8% of all professional displays had a resolution of UHD / 4K, market researchers at Futuresource have predicted more than a tripling to 21.2% by the end of 2018. Increasingly, professional users also rely on smaller display diagonals – in parallel, the industry is increasingly offering LCD screens in sizes smaller than 65 inches.
While Digital Signage is catching up with the needs of end users, there are still barriers to the introduction of the 8K LED screen. Nevertheless, there are some offers on the market – Sharp was the first company to launch such a 70-inch model. Having said that, the earliest likely introduction of 8K to flagship projects will probably become a reality in Europe from 2020.
High resolutions are not only associated with displays. 4K and Ultra HD are also on the rise with projectors as well as LED screens.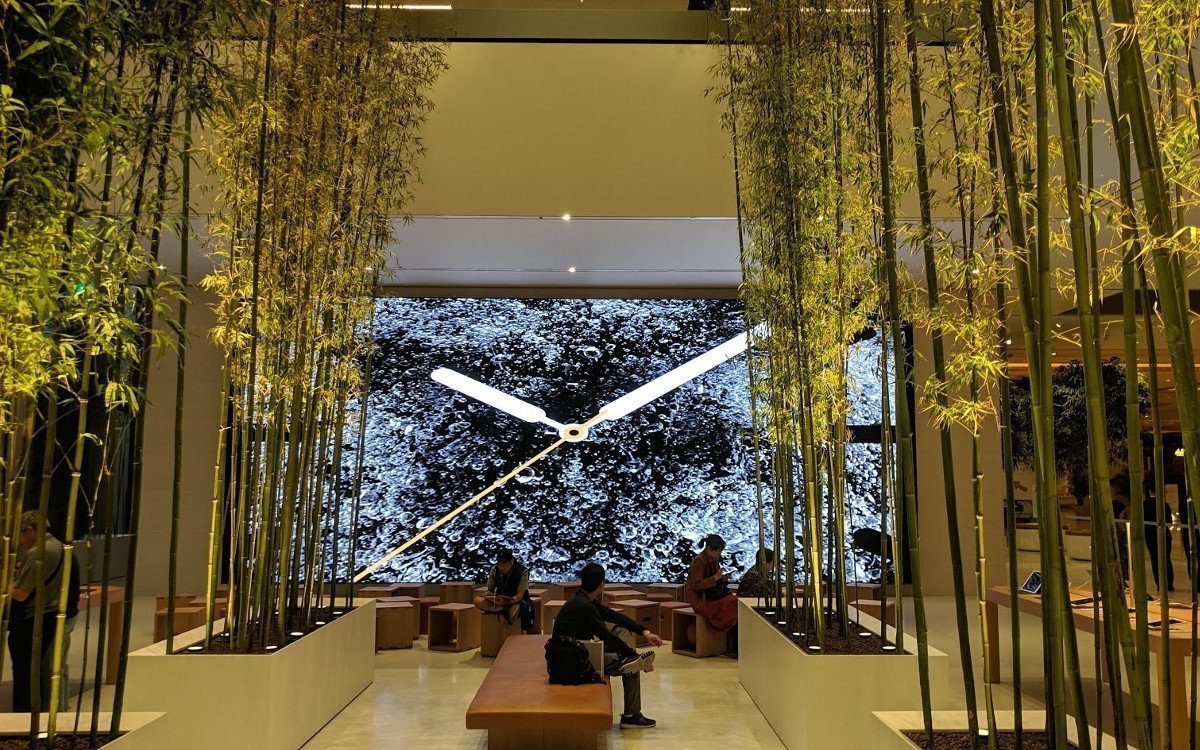 The well-known trend towards interaction remains consistent. Whether PCAP touchscreens, coveralls for video walls or IR-based solutions, more and more installations are incorporating screens as both a playback station and a medium of exchange. Many years ago, the kiosk systems, which use smaller displays for customer input – such as ticket vending machines – were pioneered. Furthermore, there is an expectation of users to be able to navigate a screen with a swipe movement.
This is something which applies to almost all application areas, in addition to vertical markets such as retail. Currently in high demand are interactive screen technologies and the corresponding software solutions in the corporate environment such as meeting rooms or the education sector. While the broad public education sector (schools, elementary schools) has definite potential for growth, universities and colleges are increasingly incorporating large interactive walls within its speciality institutes, for instance for technical courses. Unsurprisingly, most schools and elementary schools lack the necessary funds for extensive DS installations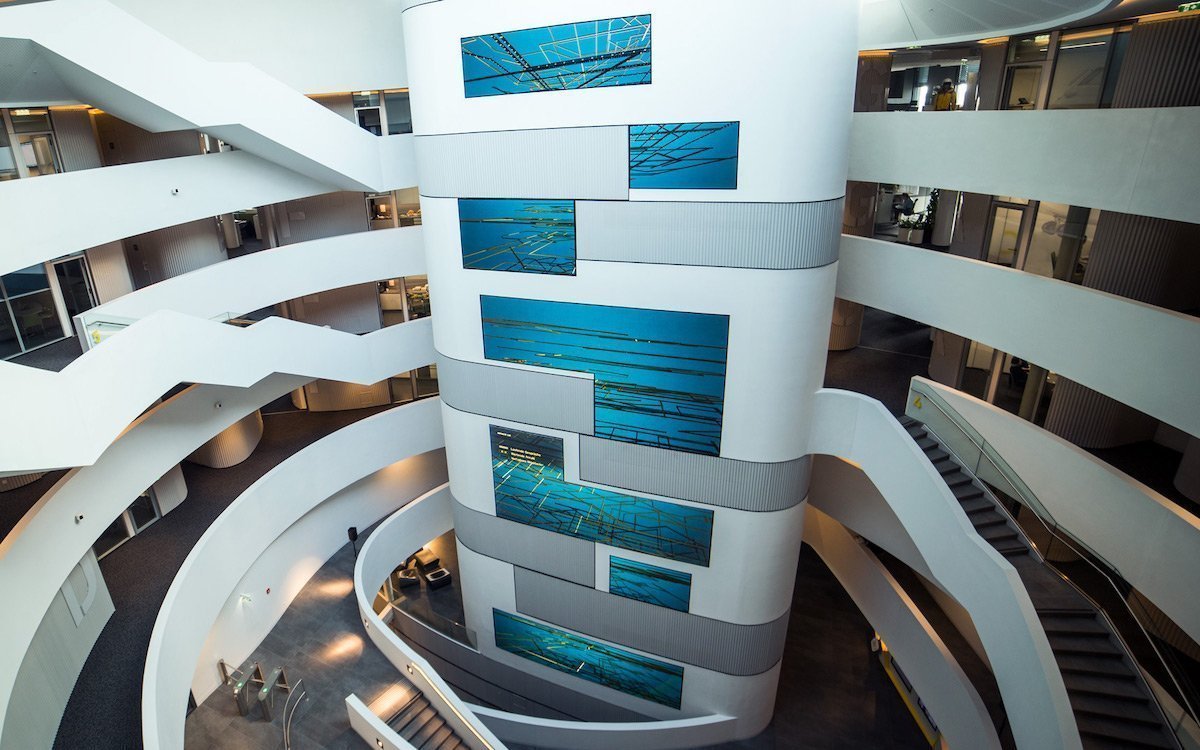 Collaboration is increasingly important within the corporate environment, and is something that is expected by employees. Solutions with BYOD functions are the rule. The simultaneous increased in the need for security in companies and institutions means that certain hardware or software functions can be switched off when sensitive discussions are being conducted. At the bottom of the scale, Samsung has released its electronic flipboard, opening up new markets in the process.
Thanks to newer and cheaper chips, Ultra HD projectors continue to conquer the market. Laser-phosphorus-based solutions are also much more common than before. In order to improve the quality of AV installations, the industry is increasingly turning to very bright projectors, even in indoor installs. All in all, the market now offers numerous solutions with brightness levels between 4,000 and 6,000 lumens, in addition to the 20,000-lumen monsters. More and more models are coming onto the market, which allow additional functions and special lenses and projections in 180 °, 270 ° or 360 ° variants. As a result, projection mapping installations are becoming more frequent.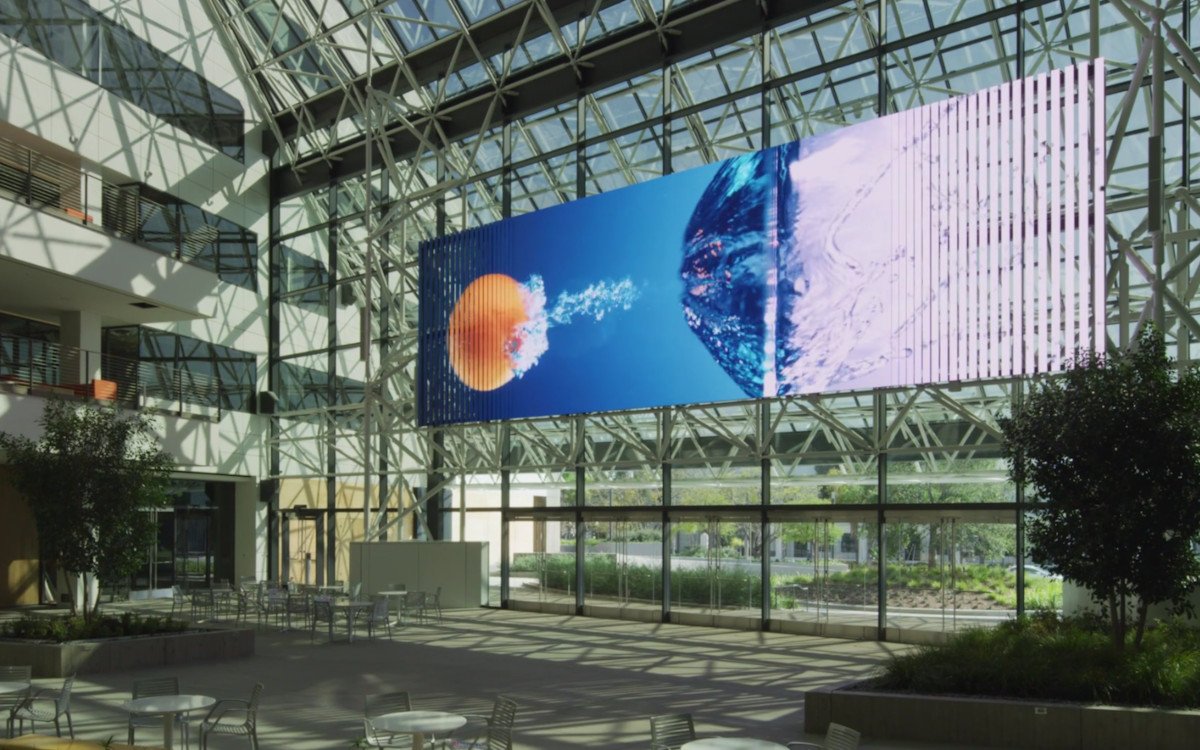 LEDs are playing an increasingly important role in visual technologies. According to a forecast by Futuresource, 32% of the video wall market volume could already be served by NPP LEDs with small pixel pitches by 2020. Up until now, solutions with the proven SMD architecture are in use. NPP has established pixel pitches from 0.9 to 2 mm, which are priced most competitively for installations.
However, COB (Chip on Board) provides a competing architecture. While the SMD LEDs are mounted on the circuit board, within COB technology they are directly integrated, which translates to significantly cheaper mass-produced manufacturing costs. In addition, COB LEDs are less sensitive than traditional SMDs. The only drawback, however, is that they do not achieve the radiance that one would expect from an SMD equivalent. COBs have been manufactured as part of series products since 2018 by first suppliers such as Absen.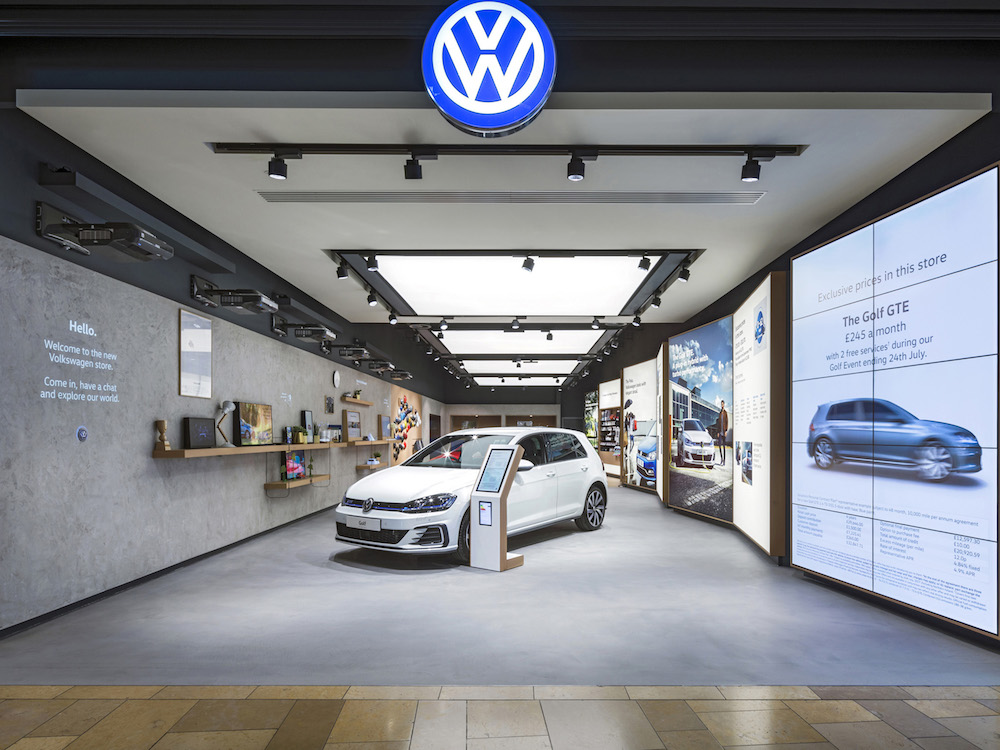 It's expected that MicroLEDs will continue to gain momentum in the future. This was also demonstrated at ISE 2018 with the first professional solutions. The LEDs are arranged in the micrometer range and also act as their own light source. This technology works without a colour filter and backlight. Depending on the provider, MicroLED solutions may sometimes have similar effects to visible black levels in OLED screens. However, there is only one perfect technology in terms of black level – and that technology remains OLED.
OLED has now well and truly arrived on the professional market. In addition to flagship projects, global installations are also on the rise. There are also large rental houses that are relying on OLED technology. Manufacturer LG Electronics, for example, announced the best first quarter of the company's history in April 2018 – not least because of the OLED boom.
invidis Best Practice: One of the first retailer installing LED CoB video walls is Apple. invidis visited the apple store in Macau for a site inspection (October 2018)