invidis went out an about on the search for Barcelona's most remarkable stores to visit during ISE. Most stores are in walking distance from Placa de Catalunya. The selection offers something for everyone, being it digital signage vendors, end-customers, architects or digital agencies.
invidis Coolest Stores of Barcelona is also available on Google Maps. Just bookmark our special Google Maps List.
https://goo.gl/maps/fenyWW24X8s8N1i36
IoT Store | The world's most unique sneaker store
The coolest store in Barcelona is not listed on the map – as the store is a dark store. Hidden in a small street of Vila de Gracia (Fontana subway station) lies the most unique sneaker store in the world. Designed and built by Carlos Santin, founder of Admira Digital Signage and a digital retail age Gaudi. Brands and retailers looking for the most innovative, most out of the box concepts should meet with Carlos. Inspiration and confusion guaranteed.
The Sneaker-collector opened the door to his latest digital concept – exclusively for invidis: The IoT-Store is a dark store stocked with some of the world's most sought-after original sneakers. Fully driven by data and only accessible online. | Digital Signage Integrator: Admira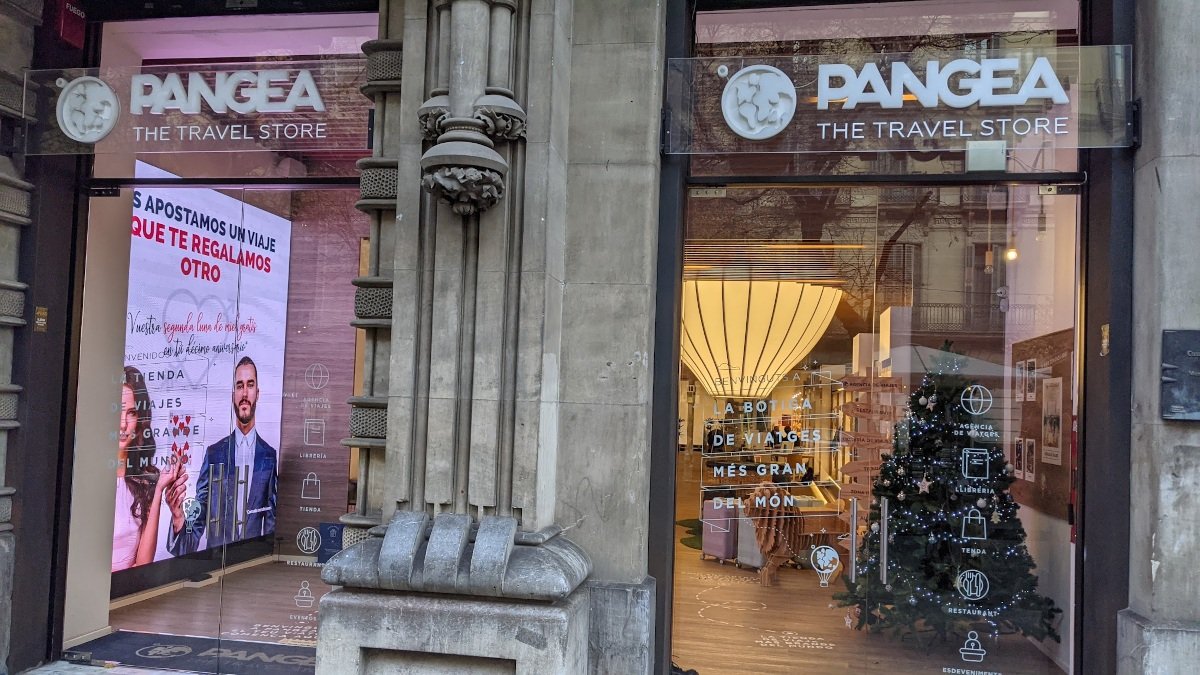 Pangea | Travel Agency inside a former cinema
A former cinema turned travel themed experience space. A national tour operator created an innovative travel agency with container, auditorium, and restaurant. Customers can experience food and sights of destination before take-off.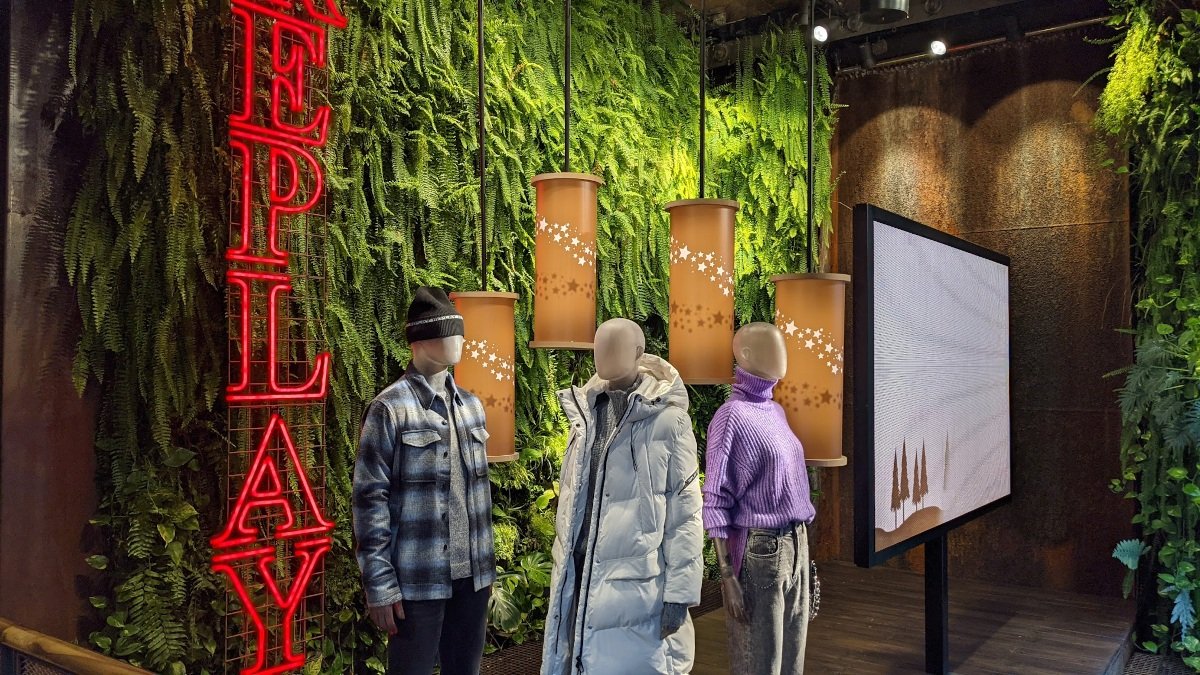 Replay | Where Italian Fashion meets Catalan architecture
invidis' list of coolest stores in Barcelona also includes almost non-digital stores, like the Replay flagship on Passeig de Gràcia. The fashion store is one Barcelona's most beautiful designed stores in a historic building. Great lighting design and smart use of the historical space.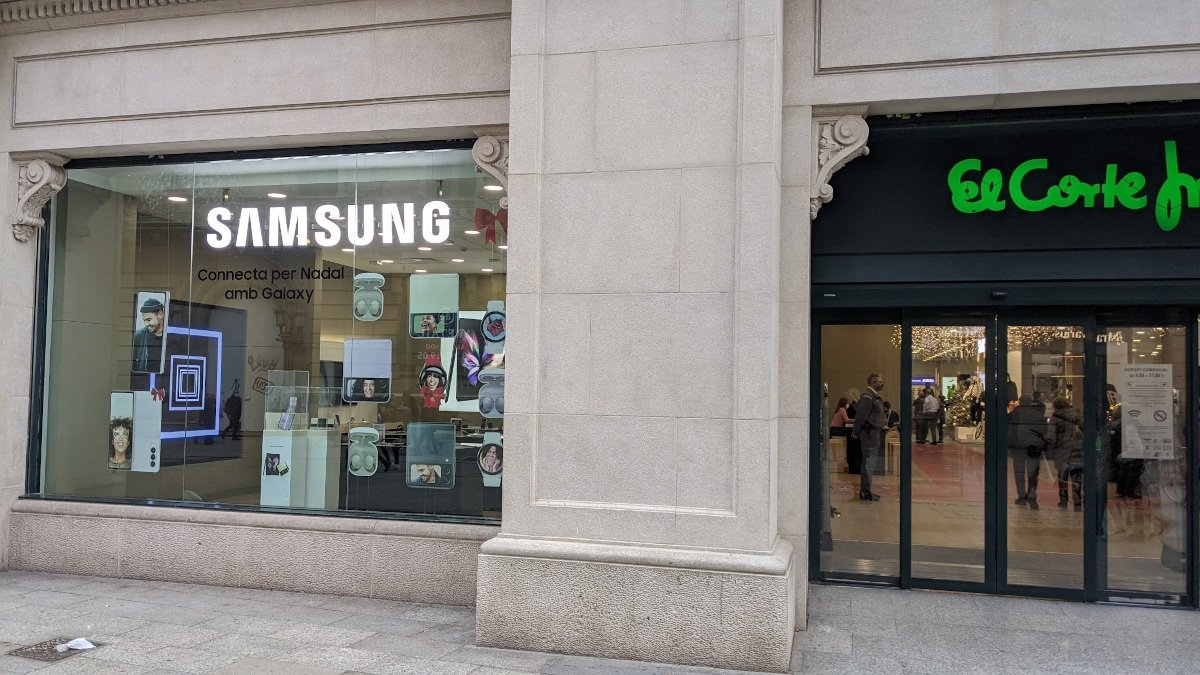 Samsung Shop-in-Shop at Corte Ingles | Samsung LED wrapped, as fan and on the wall
The Corte Ingles department store in the pedestrian area features a Samsung Shop-in-Shop on the ground floor with very nice LED pillar wraps, LED 3D-fans and the latest in Samsung PoS design. | Digital Signage Integrator: Econocom Spain.
---

Free download of the invidis yearbook – the digital signage industry bible featuerung the latest trends, market analysis and rankings. Printed copies are available at the media zone between halls 6-7 at ISE
---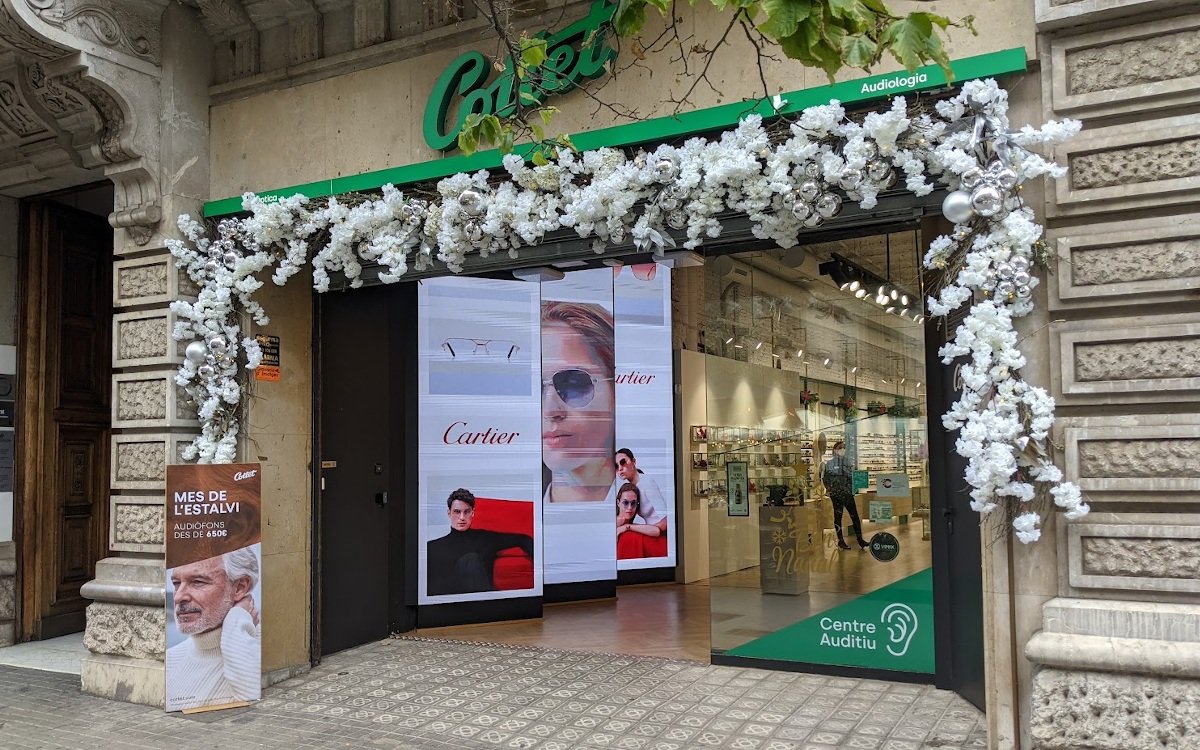 Cottet | Optician with style
The instore design of the flagship store of French eyewear retailer Cottet merges historic architecture with latest digital signage. LED welcome boards attract passer-bys while round digital screens pick-up the typical eyewear design. | Digital Signage Integrator: Instronic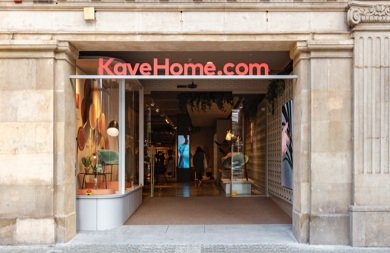 Kave Home | Online retailer goes offline
Started as a Spanish B2B furniture retailer operating with eCommerce platforms in 60 countries. As many eCommerce only retailer also Kave decided to add physical stores to their portfolio. Consumers like to see furniture before they buy – a place to better understand why online and offline can coexist quite well. The Kave Home, experience concept (LED, Displays, Content, Music and Scent) was developed and installed by Barcelona-based TMM-Group/Waapiti. The Kave Home Barcelona concept is exported around the world – as the retailer is opening new stores every month around the world (even in Australia)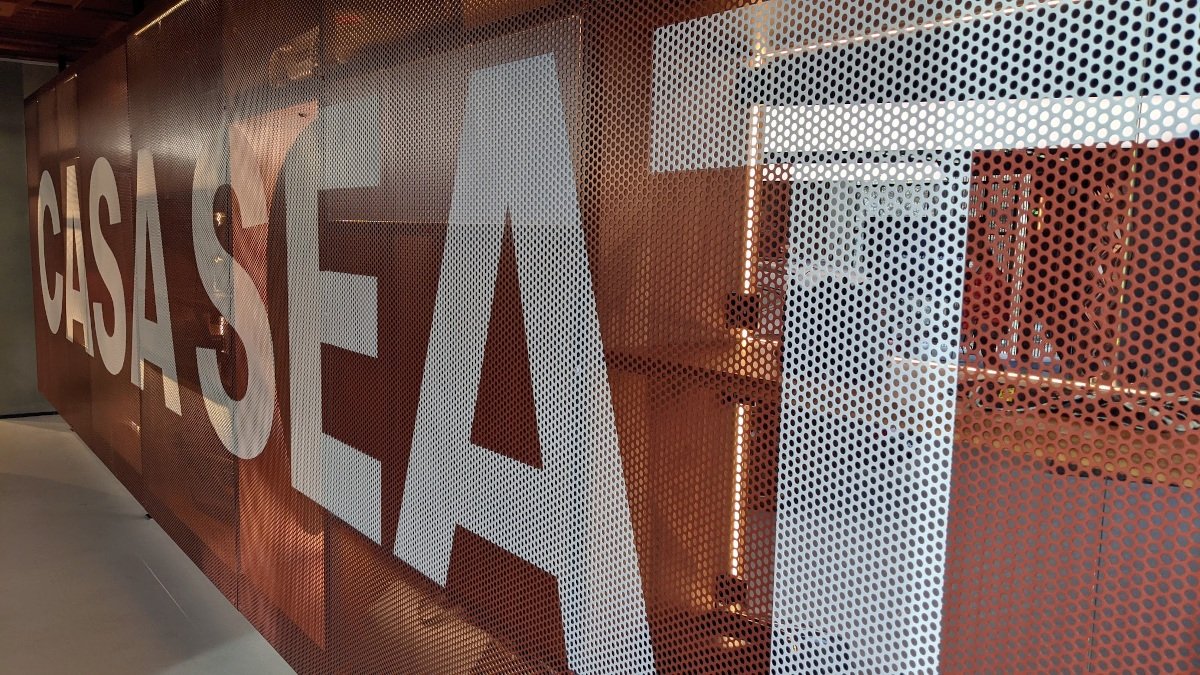 Casa Seat | Downtown Automative Brand Experience
The Spanish auto manufacturer opened a brand experience center in downtown Barcelona, in the city where Seat was born 70 years ago. The space is designed as an urban mobility hub offering cars, restaurants, public workspaces and event locations. | Instore Music by TMM-Group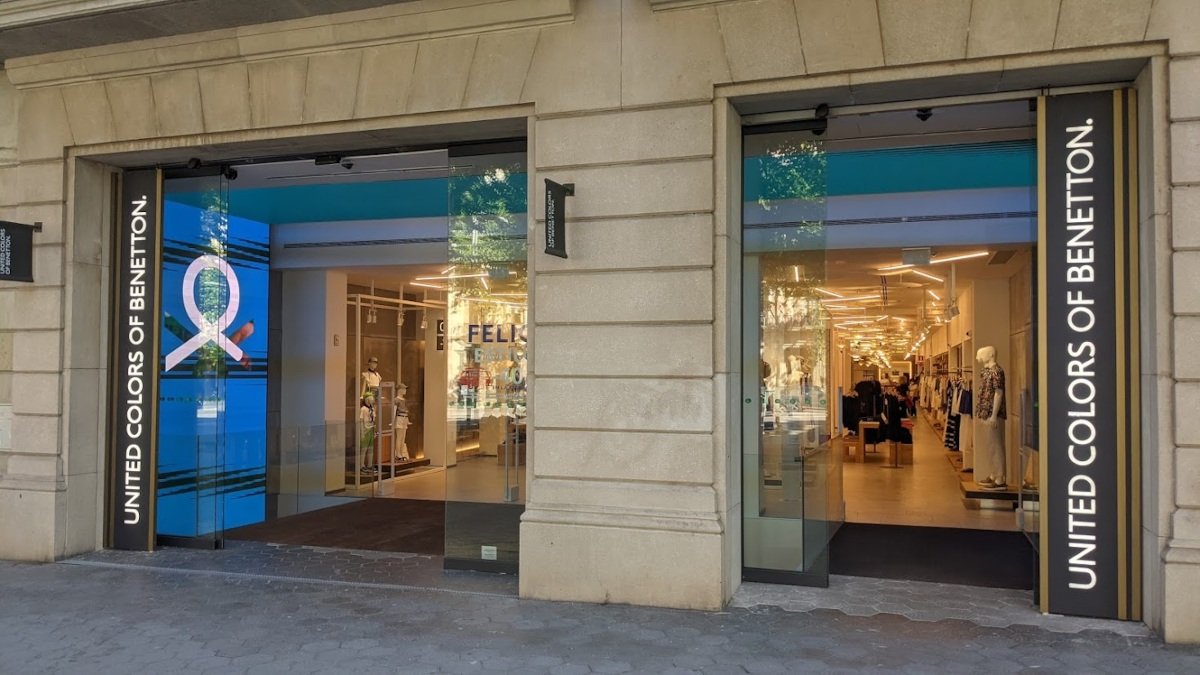 Benetton | Digital Signage is back at Benetton
Benetton is in the process of reinventing itself. The fashion brand was on the digital signage trailblazer ten years ago, but later scaled digital back to almost digital detox concept. Now Benetton has rediscovered digital signage, as visible in two stores in Barcelona (Passeig de Gràcia 69 and Diagonal 605). The stores feature various large format LED videowalls (entrance gate and pillar wraps) in combination with instore music and scent. The stores were digitally transformed by Waapiti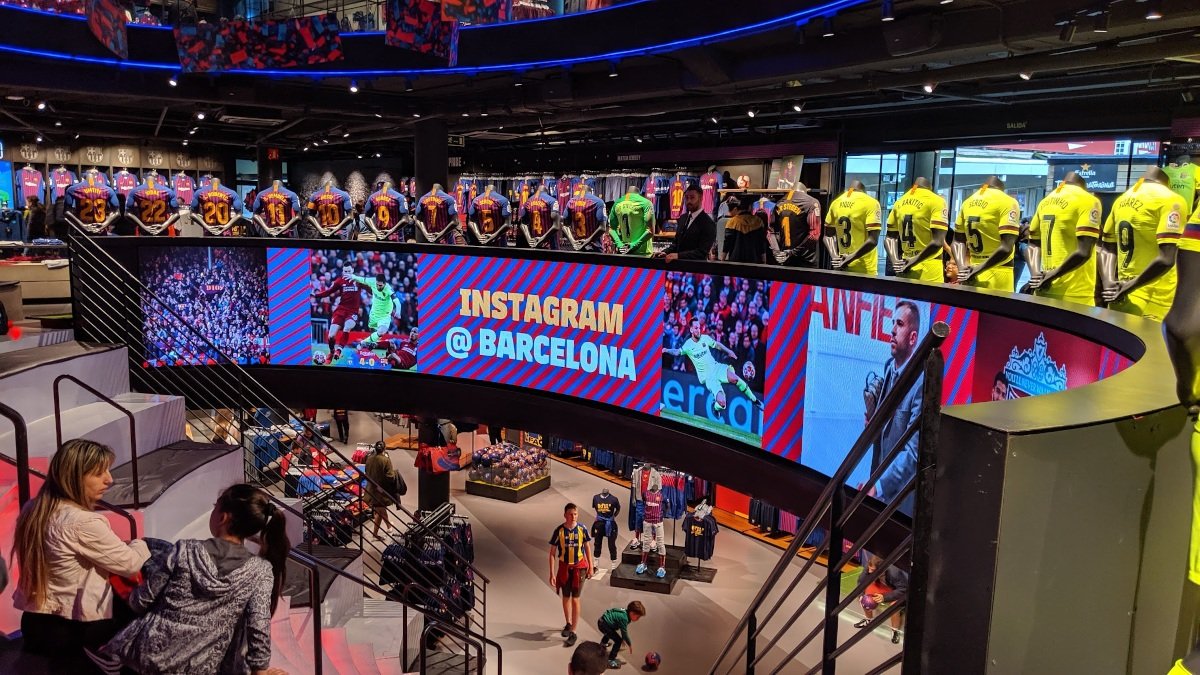 FC Barcelona Museum & Store | The world's famous Camp Nou stadium
A visit to the Camp Nou – the famous stadium of FC Barcelona – is a must not only for football fans. The store and museum feature large LED and many interactive projection touchpoints. Even the museum technology is dated, the digital signage concept still works to engage and impress. | Scent by TMM/Waapiti
Casa Batllo | Gaudi meets Refik Anadol
No visit to the Catalan capital is complete without Gaudi. For digital signage fans a visit to the newly renovated Casa Batllo is a must. In the basement of the Gaudi building, a 10D Experience has been in operation since April 2021, a room six-sided equipped with 243m² of finest LED and brought to life by AI video artist Refik Anadol. | LED provided by Alfalite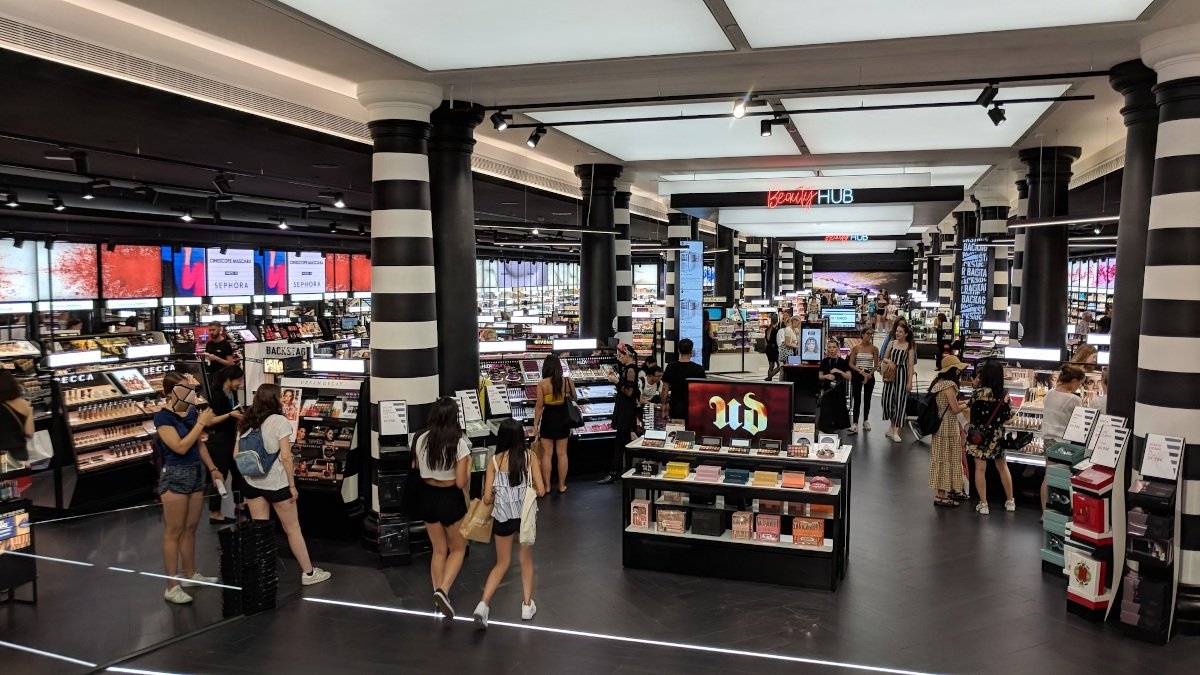 Nike | Worldclass flagship
The latest incarnation of Nike's flagship concept can be visited on Passeig de Gràcia. The LED entrance frame is the eyecatcher especially in the evening. The sporting goods manufacturer integrated dozens of digital signage touchpoints in the store, from Nike App dashboards next to the cashier, to LED behind the retail systems and displays inside the mannequin podiums. A must visit store during ISE.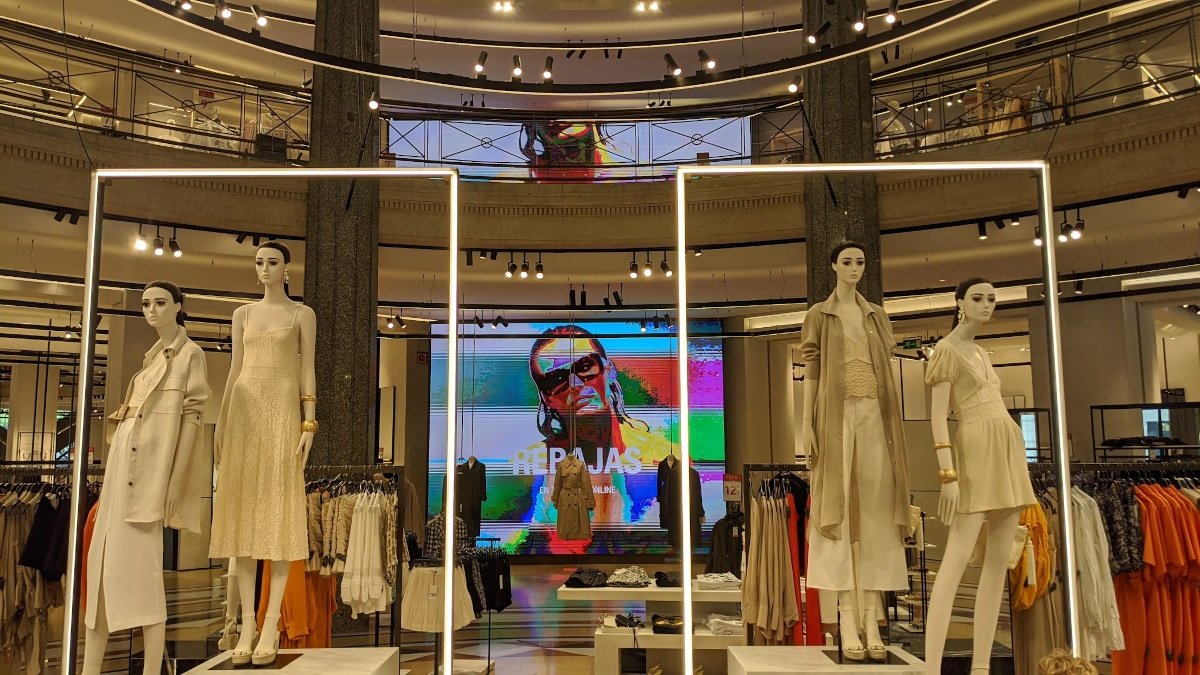 Zara Placa de Catalunya | Fashion meets historical Post Office
Zara operates two flagship stores just a few hundred meters to each other. The Placa de Catalunya store is located in a former post office. The antique building offers a very unique space for Zara to present the latest fashion. The three floor high rotunda offer spectacular curved LED-walls | Digital Signage integrator by Trison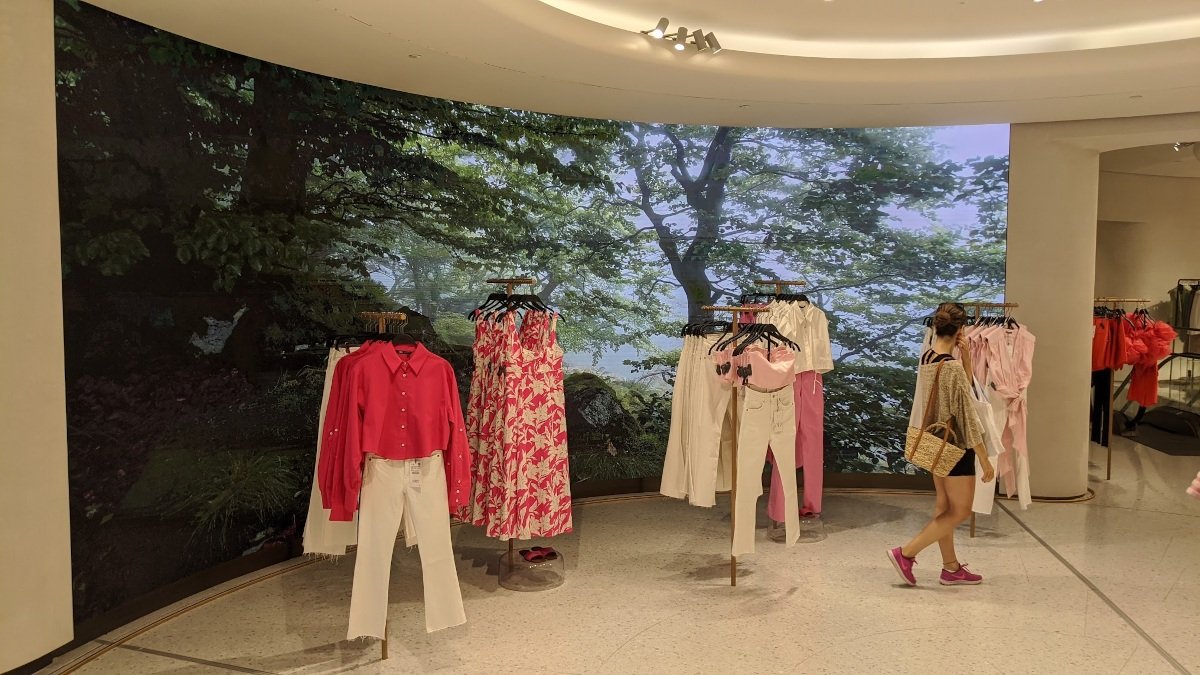 Zara Passeig de Gràcia | Fashion Experience in LED-Style
Zara's most recent retail concept can be experienced at Passeig de Gracia – right across H&M and Uniqlo. Curved LED as visual merchandising backdrops, self-checkout zones and a huge LED behind the cashier desks. The store was one of the largest Zara retail spaces when it opened, today the world's largest Zara store is located in Madrid. Worthwhile a visit is also the special Zara store next store | Digital Signage integrator by Trison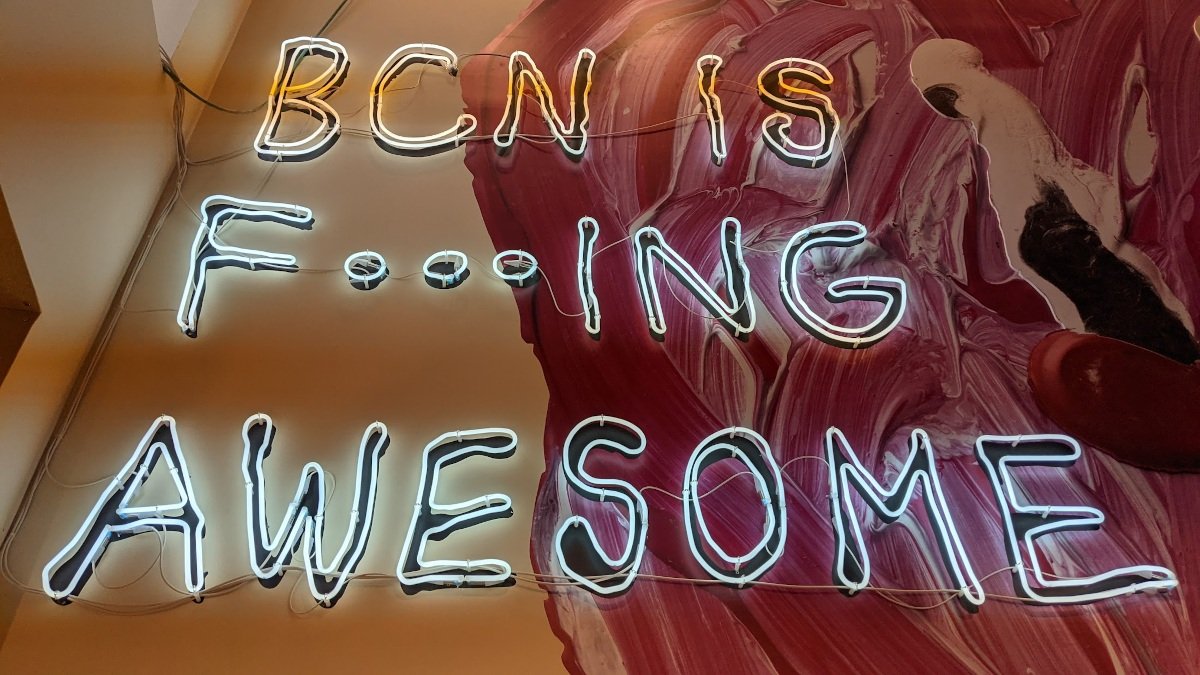 Desigual | Barcelona is Awesome
Barcelona's local fashion brand Desigual – HQ is located right on the beach at the harbor – operates a flagship store on Placa de Catalunya. Plenty of LED in the entrance area plus the famous neon sign "BCN is fxxxg awesome". Desigual was long famous for hanging thousands of empty glass bottles from the ceiling. The latest design comes without bottles, but again with unique design elements.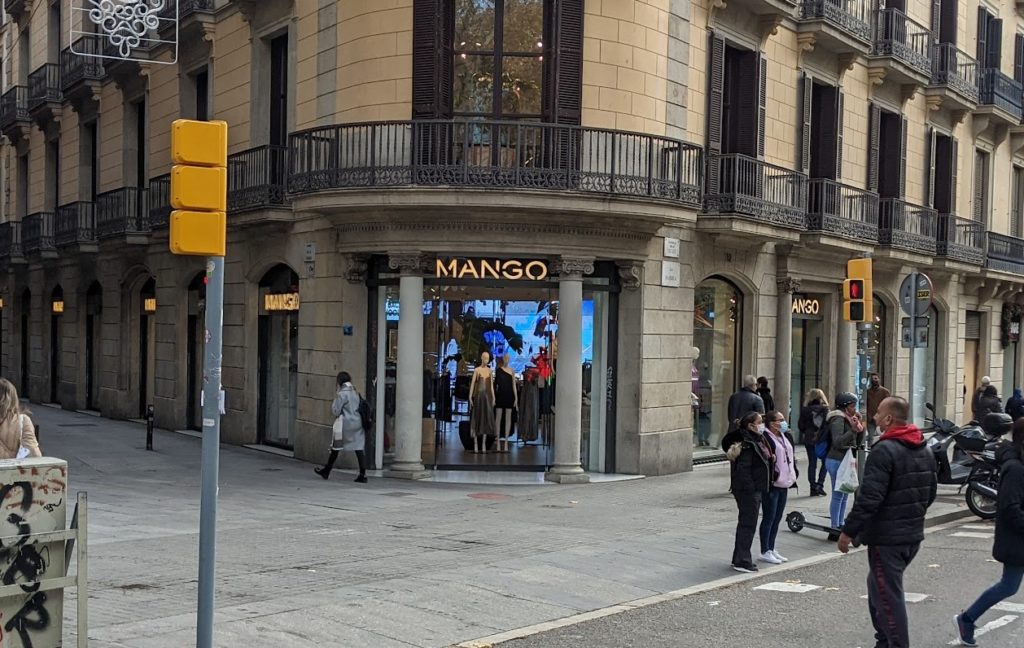 Mango | Transparent in LED
Transparent LED is becoming more popular in digital signage projects. One of the trail blazer for transparent has been Spanish fashion brand Mango. Their women flagship right on the famous Ramblas features transparent LED across the store.
Massimo Dutti | Premium fast fashion in style
Similar to Replay, an old historical villa is home to Massimo Dutti's flagship store. The Inditex brand uses digital signage only for small service oriented touchpoints as magic mirror or small touch screens in fitting rooms. In general Massimo Dutti prefers a digital detox retail design.
CaixaBank All in one | Much more than just transactions
Caixa Bank reinvent their bank branch concept which was previously divided in standard retail branches, VIP branches and business stores. The All in One concept is a typical flagship concept and has been rolled out in Valencia, Barcelona and most recently in Madrid. The branch is much more than a transactional space for banking services, it's a place to meet, work, socialize and bank. The lobby is filled with round pillar LED, ambient LED at ATMs and a LED bar. In addition the bank offers an auditorium open for internal and client use. Digital Signage Integrator: Instronic Barcelona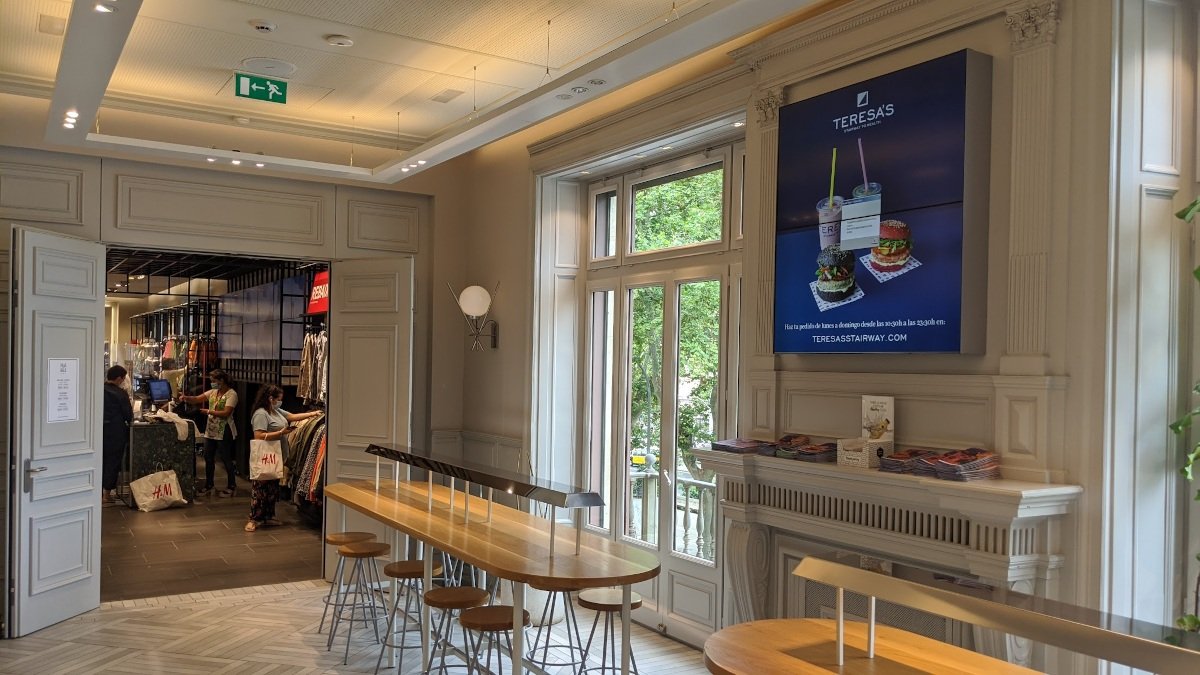 H&M | Less is more – digital where it matters
Similar to the Zara store at PdC – H&M is located in a historical building. The entrance hall to the former insurance building is a must-see, also how digital signage was installed in such a sensitive space. Walk up the staircase to the top floor – the store in general is quite old. Except a mirror-signage installation in the ground floor is worthwhile a stop.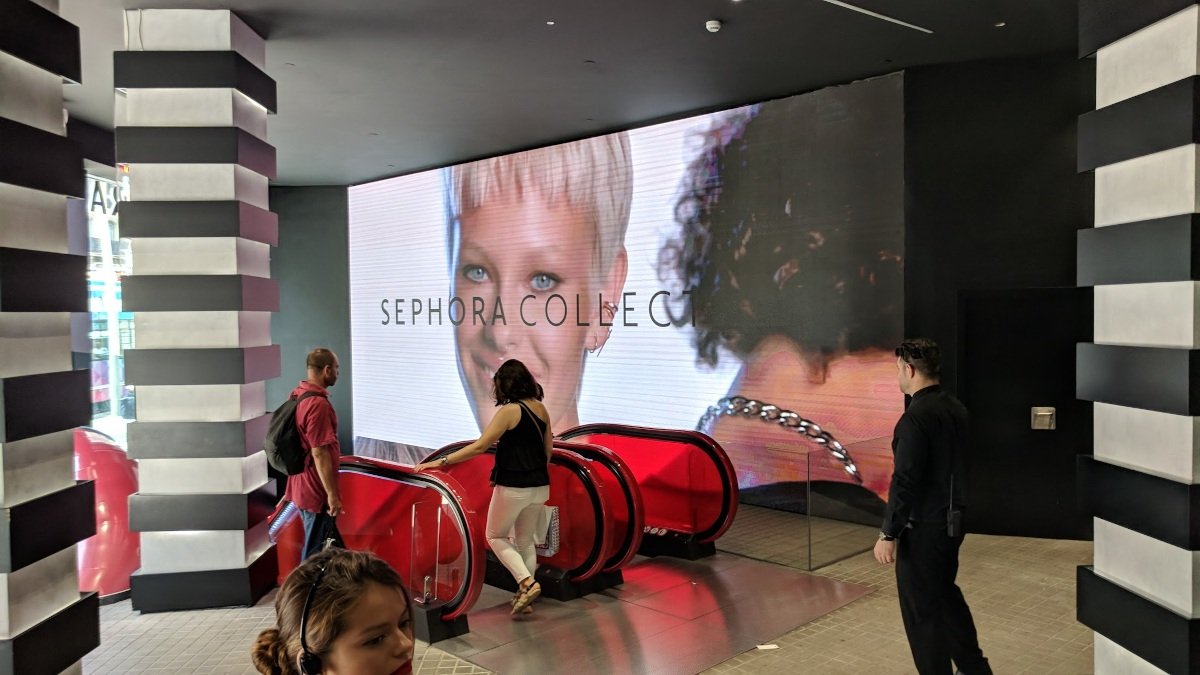 Sephora | Influencer's paradise
The Sephora flagship store is still today – even more than five years after opening – a must see for digital signage fans. The biggest challenge for the LVMH-brand and the architects was to create enough visibility for a basement store. Sephora created a LED-walkway, a slide and many influencer selfie spots outside and inside the store. The store has been upgraded a few times including social wall and lift&learn experiences. Some of the early stage LED on the walls has been replaced by analogue signage. Retail design trends change throughout the years and less digital is sometimes more. Note – please enter der store from inside the Triangle shopping center. | Digital Signage Integrator: Instronic Barcelona
Orange | Less hardware – more service
The telecommunication provider opened next door to Footlocker a new flagship store with in a lounge design. Less merchandise but more service points and spaces for customers and visitors to relax. Telco providers are increasingly struggling to present service-based solutions in stationary retail. Orange does a good job – take a look at the Movistar flagship a few houses down towards Corte Ingles and compare. You will spot the different concepts.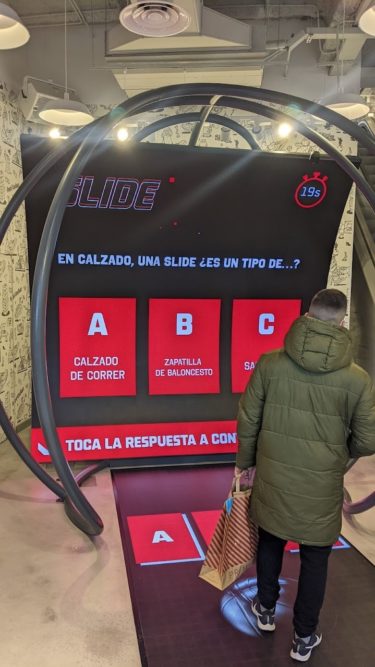 Footlocker | Sneaker Culture with DJ beats
Sneakers are much more than just shoes. US retailer Footlocker celebrates sneaker culture in their latest store format with a large LED experience zone at the entrance and smaller digital touchpoints spread around the store.
---
Spain's digital signage elite goes global
"Spain's digital signage providers are hardly relevant outside their home market." – at least that is the prevailing opinion in northern Europe. The reality is quite different, as Latin America has become a huge second home market for Spain's digital signage elite. invidis provides an overview of the who-is-who of the Spanish digital signage market.
With ISE moving to Barcelona – the Spanish digital signage and ProAV market is moving into the industry spotlight. Although the Iberian Peninsula with Spain and Portugal is so far quite small with only 6% EMEA market share compared to the DACH region (19%), the development is much more dynamic. Quite a number of innovative Iberian DS providers are also active far beyond the home market.
The best known is certainly Trison – one of top four European digital signage integrators. The Spaniards, based in Galicia (La Coruna), have risen to become a global provider with their main customer Inditex (Zara). In addition to Fast Fashion, the company's portfolio also includes Porsche, Starbucks, et al. Customers to the portfolio. Unlike its European competitors – M-Cube, Stratacache, ZetaDisplay – Trison does not use its own CMS platform, but Grassfish, Navori and Deneva.
Deneva (Icon Multimedia) is one of the leading Spanish software providers, along with Waapiti, N-Sign and Admira. Although the CMS platforms are little known in many parts of Europe, the vendors have a large international business. Like so many Spanish companies, Iberian digital signage vendors have a strong presence in Latin America.
In addition to Trison, Econocom Spain in particular is in a leading market position. The French IT financial services provider has invested heavily in Spain, acquiring integrators (Altabox), distributors and mobile developers. Many of the spectacular digital signage projects in Barcelona, Madrid but also in the Middle East come from Barcelona-based Instronic. Admira (integrator with own software) is known with the spectacular IoT Sneaker Store in Barcelona. TMM Group from Barcelona (developer of Waapiti software) installs and operates digital signage networks on the Iberian Peninsula with many thousands of touchpoints.
Unknown to most – but an important supplier in Spain – is the LED provider Alfalite from Andalusia. Its best-known project is the Gaudi-inspired 4D LED room at Casa Batllo in Barcelona.
ISE offers the chance – to get to know the market participants unknown to many digital signage providers. Because for all of them not only the Iberian Peninsula is the home market but the Spanish speaking world including Latin America.
DSS ISE 2023 – invidis will discuss the potential of the Spanish and Latin American digital signage market with leading Spanish digital signage providers at DSS on February 1st. More information and tickets Conference Website