English news about Digital Signage and
Digital-out-of-Home from invidis consulting
Welcome to the new invidis English News pages. You can reach the English news with the navigation at the top of the page and also on Twitter invidisintl.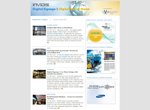 invidis English News
invidis covers and analysis trends and drivers of the digital signage and DooH industry. We have received many requests to start publishing our unique German Language content also in English. As we have already published more than 5.000 articles and more than 10.000 photos we won't translate our German invidis content to English and don't plan to publish on a daily basis in the future. Only selected highlights, events and our own market research will become available in English for our fast growing international readership.
The following topics will be covered: 
OVAB Europe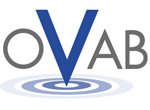 OVAB Europe is the neutral and independent representation of interests for the European digital Out-of-home industry. It is our mission to raise the awareness and to establish the digital Out-of-home communication as an independent and accepted media within the media landscape and to establish OVAB Europe as a permanent representation in public, economy and politics and all relevant committees or organs.
OVAB Digital Signage Conference Munich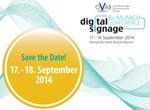 The OVAB Digital Signage Conference Munich is Europe's leading strategy conference for the Digital Signage and Digital-out-of-Home industry. Beside presentations and workshops, the main focus of the conference is networking. The conference is held in cooperation with the industry association OVAB Europe and organized by invidis consulting. It will again take place at the Kempinski Munich Airport Hotel.
Digital Signage & DooH Business Climate Index (DBCI)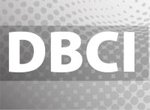 The OVAB Europe Digital Signage & DooH Business Climate Index (DBCI) is a widely observed early indicator for economic development in the Digital Signage and Digital-out-of-Home industry of the EMEA market region. The DBCI is published bi-monthly. It is based on the responses of the high level management from all relevant companies in the Digital Signage value chain. Currently Germany, Austria, Switzerland, Poland, Italy and Benelux are observed by the DBCI. Russia, United Kingdom and Spain will follow soon.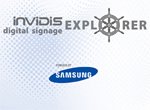 invidis Digital Signage Explorer
As part of the Digital Signage Explorer invidis recordes and rates digital signage and digital out-of-home installations to give a best possible overview of the project in a structured data base. Beside installations in Germany, some can also be found in the international metropolis Singapore or Austrian cities. The invidis Digital Sinage Explorer is constantly being expanded and supplemented.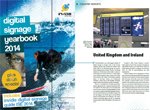 invidis Digital Signage and Digital-out-of-Home Yearbooks
The Invidis Digital Signage and Digital-out-of-home Yearbooks offer market data, analysis, trend & drivers and specials all about digital signage and digital out-of-home. The German versions of the yearbooks specialized on the market in Germany, Austria and Switzerland will be published in September 2014 at the OVAB Digital Signage conference in Munich. The English version which contains digital signage themes and digital out-of-home will be published in February 2015 at the ISE.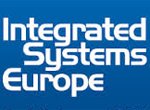 Integrated Systems Europe (ISE)
Integrated Systems Europe is the world's best-attended show for professional AV and electronic systems integration. ISE has been a joint venture between "InfoComm International" and the "Custom Electronic Design & Installation Association" (CE DIA) since 2007. invidis consulting is present at the ISE since several years as an important cooperation partner for media and market research.