Showrooms are the business card of every company – especially in the real estate sector, showrooms have to reflect the vision of the buildings still to be built. The aim is the perfect orchestration of architecture, interior design, light and digital signage.
The Chinese real estate developer CR Land commissioned the architecture firm Anyscale to create a multidimensional exhibition space to offer a futuristic and multisensory experience. The two-story Future Science City Showroom in Beijing reflects the innovative style of the projects presented inside.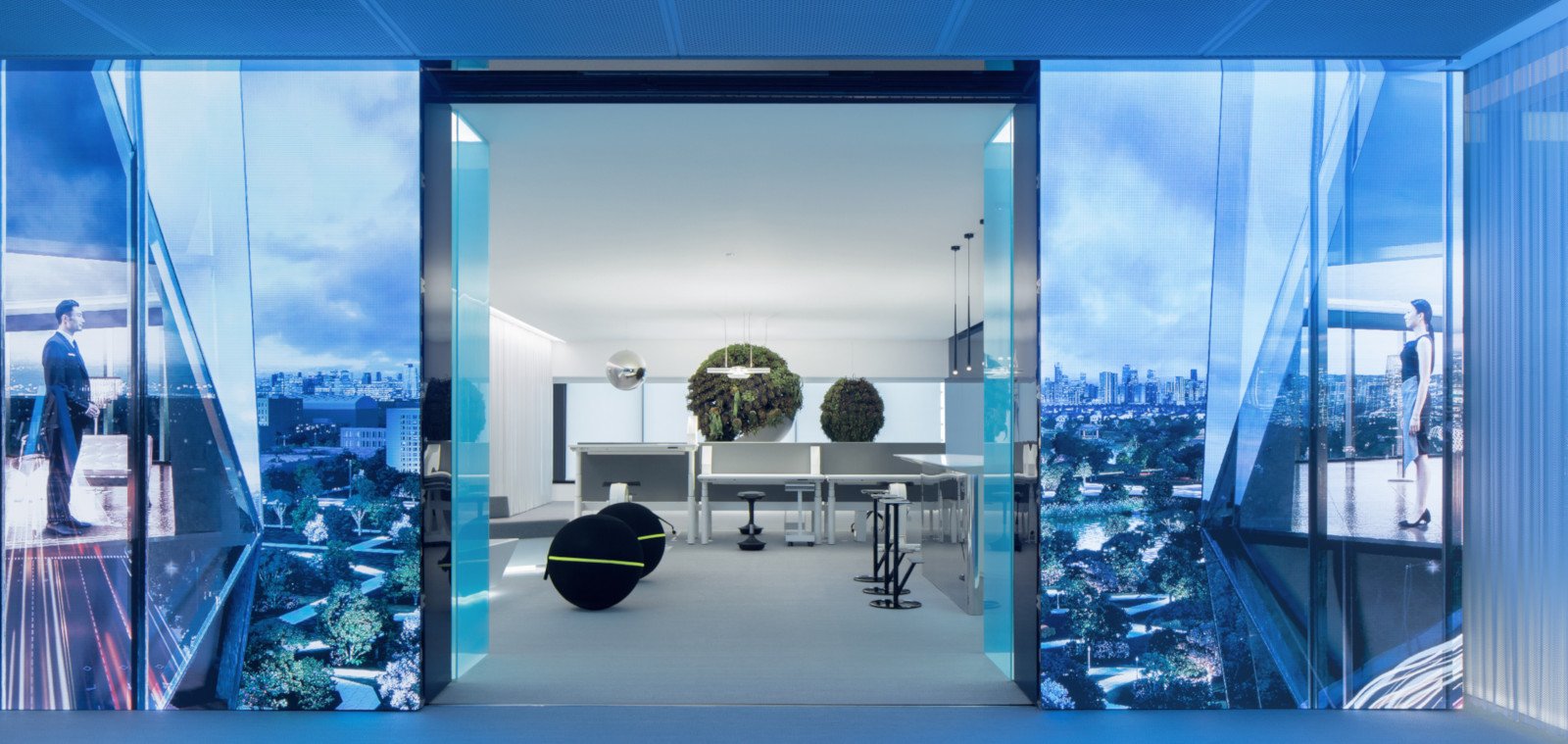 The 850 m² City Next exhibition space houses multimedia features on one floor and a multifunctional area with models and exhibits of the real estate projects on the other floor. This was the challenge for the design team to create a spacious lounge and at the same time integrate the digital touchpoints.
The showroom features were integrated into a futuristic space combining intelligent lighting control and embedded audio and digital signage systems along the customer journey. The biggest challenge was that all technologies – from lighting and video to audio and scent – needed to be controlled with a single platform.
For the realization of the digital signage touchpoints, Anyscale designers relied on Ultra Short Throw projectors suspended from the ceiling, LCD displays, and LED installations hidden behind glass panels. Thus, all digital elements fit seamlessly into the showroom design. True to the motto: "to be digital without appearing digital".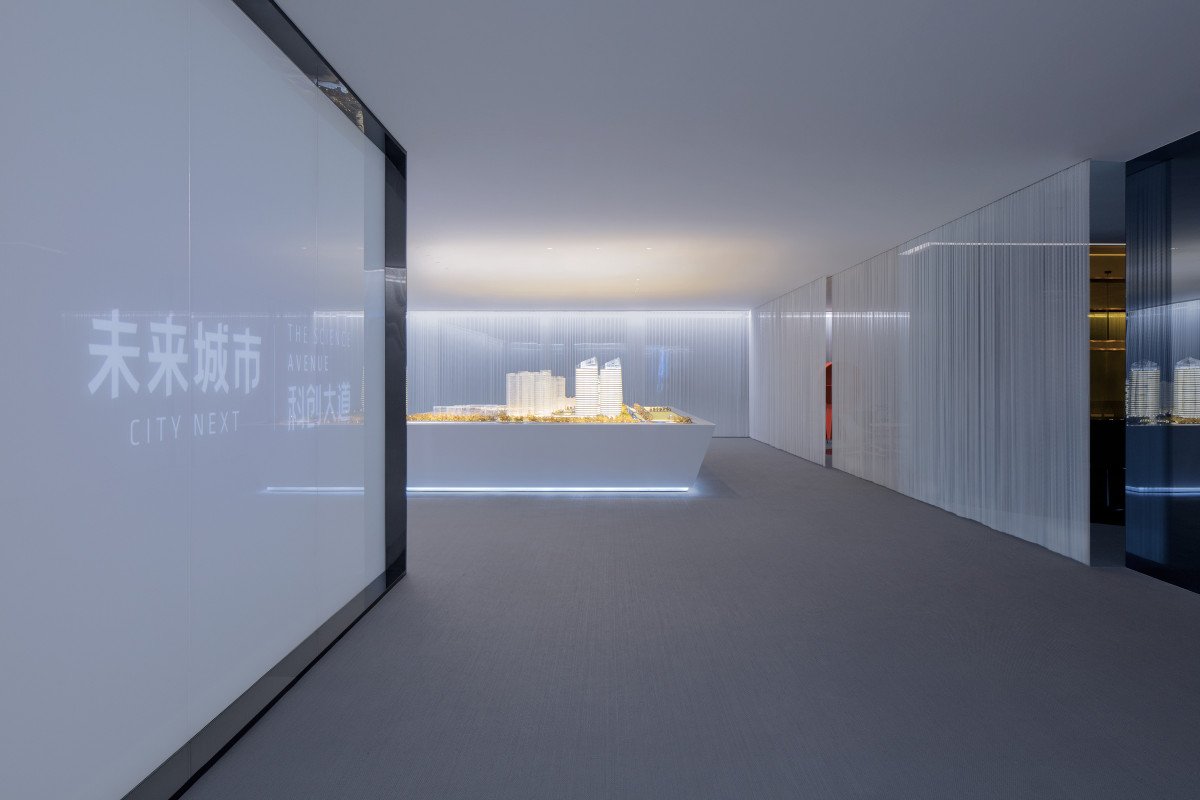 For the upper floor of the showroom, the team opted for a metal mesh curtain – named the Super Wall. Following the overall concept, the designers developed a special wall installation system with mirrors, glass and LED lights. The metal grid curtain integrates lighting and air conditioning to keep the ceiling as empty and clean as possible. The aim was to bring a generous feeling of space and more natural light into the room.
In addition to the design, the unique surface materials ("breathing" and "soft" metal walls) contribute to the desired spaceship atmosphere. Diffuse light reflections and intelligent lighting and audio systems, an elevator with a mirror surface and progressive visual scenes lead customers and visitors almost intuitively through the showroom.